Quick Info:
Number of weeks: 2
Price: $65
CEUs: 1.0
Required books: Yes
Blackboard: Yes
Zoom: No
Certification or Series: No
Are you facing a decision? How do you know what God wants you to do?
The art of spiritual discernment involves asking these questions, exploring where the Spirit is leading and then living into the answers.  This workshop provides students with the opportunity to explore the process of discernment in an online setting.  The course is experiential, asking participants to read chapters, complete some of the exercises in the book and participate in the discussion board.
Val Isenhower, the course instructor, checks the discussion board and responds to posts several times per day. The course is based on the book –Living into the Answers: A Workbook for Personal Spiritual Discernment by Valerie K. Isenhower & Judith A. Todd (Upper Room 2008).
The book can be purchased from Water in the Desert Ministries.
This course is eligible for 1.0 CEU.
About the Instructor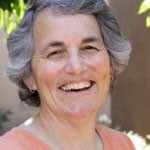 Val Isenhower is the owner of V. Isenhower Photography, and she specializes in meditative photography. Val offers workshops on "Spirituality and Photography" across the country. She is the author of a book on spirituality and photography — Meditation on Both Sides of the Camera (Upper Room, 2012) and has written articles on the subject. Val's images are currently displayed in her gallery in Old Town, Albuquerque. She is the featured photographer in the Journeying Through the Days: 2013 (Upper Room, 2012). Her work has also been displayed in other galleries; published in 3 issues of Alive Now magazine and the Baylor University Journal for Family and Community Ministries and is on the cover of four books. She won Best in Category at the Red River Fine Art and Wine Festival, 2005 and an honorable mention in the the First Annual Hot Air Balloon Photo Context and Exhibit.
Val has co-authored two books on spiritual discernment with Judith A. Todd — Living into the Answers: A Workbook for Personal Spiritual Discernment(Upper Room 2008) and Listen for God's Leading: A Workbook for Corporate Spiritual Discernment (Upper Room, 2009). She is one of the founders of Water in the Desert Ministries. Val has led spiritual formation retreats and taught classes in spiritual formation across the country. She specializes in facilitating discernment processes for groups and using photography / visual arts in spirituality. Val earned an M.Div. from Central Baptist Theological Seminary, is an ordained American Baptist Minister and lives in Albuquerque, NM.