Lent is a wonderful time to add spiritual practices in order to deepen your spiritual journeys. Using our cameras (including cell phone cameras) to "See Differently" is a wonderful way to expand our spiritual sight. In a hectic world it is easy to look and not see. Our minds and bodies are so preoccupied that we don't see with the eyes of our heart. The class will involve photographing suggested items in new ways and reflecting on the experience. Photo ideas/thoughts for Lent will vary from last year's course and the movement of the Spirit along with new participants makes every class "new." Val Isenhower, experienced teacher and author on photography as a spiritual practice, will lead this Lenten study of "Seeing Differently." Val checks the blog several times a day to comment on posts.
New assignments are posted every other day. The course begins the Monday before Ash Wednesday and ends the Monday after Easter. Learners are asked to share thoughts and experiences on the discussion board 2 or more times a week based on their insights and visual experiences of seeing differently. We will use the class blog in Blackboard to share our photos and reflections.
This course is based on the concepts offered in Meditation on Both Sides of the Camera. Learners are asked to purchase Meditation on Both Sides of the Camera, by Valerie K. Isenhower.
This course is for anyone interested in learning how to combine photography and the spirituality to open their eyes to new things. Any type of camera will work, although digital cameras will make uploading pictures easier.
This course is eligible for 2.0 CEUs.
Quick Info:
Number of weeks: 7
Price: $80
CEUs: 2.0
Required books: Yes, required
Blackboard: Yes
Zoom: No
Certification or Series: No
About the Instructor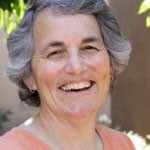 Val Isenhower is the owner of V. Isenhower Photography, and she specializes in meditative photography. Val offers workshops on "Spirituality and Photography" across the country. She is the author of a book on spirituality and photography — Meditation on Both Sides of the Camera (Upper Room, 2012) and has written articles on the subject. Val's images are currently displayed in her gallery in Old Town, Albuquerque. She is the featured photographer in the Journeying Through the Days: 2013 (Upper Room, 2012). Her work has also been displayed in other galleries; published in 3 issues of Alive Now magazine and the Baylor University Journal for Family and Community Ministries and is on the cover of four books. She won Best in Category at the Red River Fine Art and Wine Festival, 2005 and an honorable mention in the the First Annual Hot Air Balloon Photo Context and Exhibit.
Val has co-authored two books on spiritual discernment with Judith A. Todd — Living into the Answers: A Workbook for Personal Spiritual Discernment(Upper Room 2008) and Listen for God's Leading: A Workbook for Corporate Spiritual Discenment (Upper Room, 2009). She is one of the founders of Water in the Desert Ministries. Val has led spiritual formation retreats and taught classes in spiritual formation across the country. She specializes in facilitating discernment processes for groups and using photography / visual arts in spirituality. Val earned an M.Div. from Central Baptist Theological Seminary, is an ordained American Baptist Minister and lives in Albuquerque, NM.
Past Learners Said…
"I REALLY enjoyed this class. The discipline and desire to seek God's presence all about me has been very moving. The encouragement of the Instructor was inspiring. I've now taken some of the exercises I learned through this class and incorporated them into a hybrid Sabbath, silence, meditation and prayer discipline that seems to be enhancing and deepening my walk with God.
"I love being part of Val's groups. It is always refreshing to see how the Spirit moves among members between images received and thoughts shared."