Quick Info:
Number of weeks: 6
Price: $65
CEUs: 1.0
Required books?: Yes
Live video session?: No
Part of a certification or series of courses?: No
For the purpose of this course, the instructor defines Caregivers as those who are parents of those with disabilities, spouses taking care of spouses, partners taking care of partners, and teens/ adults caring for parents and siblings.
The Caregiver is also a patient advocate. Through this course we will be looking at the storms of life and how we as pastors and/or lay members who do visitations can support Caregivers. During the course, you will develop a program to give support to Caregivers in your local community.
Caregivers are all around us. How can we be there for them? How can we provide spiritual support for them?
You'll need copies of the following books for this class:
The following downloads are included in the course and will be available once it begins:
Harriet's updated book, Caring for the Caregiver
Sample downloads of materials for marketing the Caregiver Support group and handouts for the Caregivers
Sample downloads of Harriet's EveryDay Caregiver Planner and the Everyday Patient Planner
This course will run for 6 weeks and is eligible for 1.0 CEU.
About the Instructor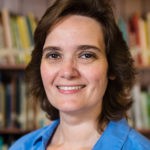 Harriet has two bachelor's degrees and a Master of Divinity degree. She has a Bachelor of Science degree in Business Administration/ Management and a Bachelor of Arts degree in Critical Communications. In 2015 Harriet completed her Master of Divinity degree at Claremont School of Theology (https://cst.edu/).
Harriet's early days in ministry revolved around Christian program development for children, youth, and young adults. Her ministry work started as a volunteer in her local church, which then led to paid staff positions in churches. Since July of 2015, she has been appointed as a licensed local pastor.
Harriet continues to be an advocate for People with Disabilities, Caregivers, First Responders, Veterans, and their families.
Harriet currently offers a free resource called Creative Adventures Through the Bible. You can sign up for the resource at The Lighthouse Design Studio: https://thelighthouse-design-studio.mn.co/