Quick Info:
Number of weeks: 4
Price: $125
CEUs: 1.0
Required books?: No
Live video session?: Yes
(Zoom calls will be at 7PM – 8:30PM Central Time)
Part of a certification or series of courses?: No
"There is a new creation: everything old has passed away; see, everything has become new!" (2 Corin. 5:17). ReImagining Church During the Covid-19 Crisis offers an opportunity to begin to reconnect to what it means to be the church and heal from the trauma of the changes to our lives due to the Covid-19 pandemic. Covid-19 continues to challenge and distress our lives. However, what we are learning is how our faith is giving us a foundation for a new way of being together as the church.
This course will create a sacred space for you to interact using:
Biblical stories and personal insights
Trauma informed care and post-traumatic growth teachings
Wellness tools and practical rituals
You will have an opportunity to process the grief, loss and uncertainty associated with Covid-19 as well as share the hope, community, and vision for what church can be even during this time of unprecedented cultural upheaval. You will leave with new tools to cope with the changes and to find joy in the new way we live as the church. You will enjoy the intimate style of two expert presenters: Ms Danica Moore, MSW, LSW —a licensed social worker, coach and counselor whose expertise is trauma and post-traumatic growth. Rev.Hilda R. Davis, PhD, LPC—a psychologist and licensed counselor whose expertise is health, spirituality, and the church.
God intends to do a new thing—join us to share, process, fellowship, and re-imagine church!
**Zoom call will be held from 7 to 8:30 Central time**
This course is eligible for 1.0 CEU.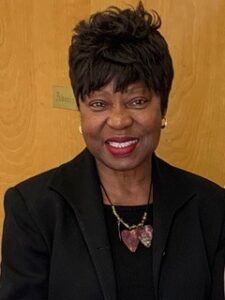 Dr. Hilda R. Davis is Founder of Hilda R Davis Creative Wellness: wellness for the whole person. She believes that wellness is what God intends for her clients. Through spiritual resources, supportive counseling, and interactive training Dr. Davis offers men and women a sacred space where the integration of their faith with their wellness goals lead to their flourishing.
She works with clients face to face and long distance through technology to offer programs and ministries to congregations, government and private agencies, and educational institutions. Her work in local congregations led to the publication of her book for African American women, Live Healthy & Be Well: Create an Action Plan, which offers Bible stories, meditation, and activities that lead to a wellness action plan. She has also written a health and spirituality blog for the Upper Room, an agency of the United Methodist Church called This Joy I Have.
Please visit her website: www.hildardavis.com
Davis received her doctorate in Religion and Psychology from Vanderbilt University. She is a Licensed Professional Counselor and an ordained Deacon in the United Methodist Church. She has a daughter, Erin A. Grimes, who makes her proud and a "pure-joy" four-year-old granddaughter, Ryan Liliana.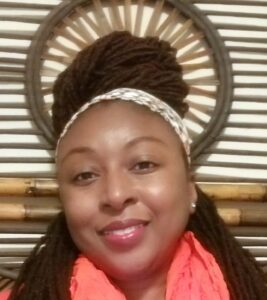 Danica D. Moore, MSW, LSW is a licensed social worker, having graduated with her Masters from Temple University School of Social Work, and is also the Founder of Therapeutic and Wellness Consulting (TAWC). She believes that healing and happiness are the birthright of everyone and has spent the last nearly 20 years creating safe spaces to support clients pursue that path. As an expert in trauma and wellness, Danica's work crosses a variety of settings with diverse clients including community, corporate, non-profit and faith-based. She has worked with individuals, groups and couples. She operates within a strength-based framework, using evidence-based practices such as CBT to promote transformation and healing. The work that Danica does is life-changing and transformational that all begins with taking the first step to connect. From there, she walks the path with you that arrives at your best healed self.