Quick Info:
Number of weeks: 3
Price: $65
CEUs:
Required books?: No
Live video session?: Yes
Part of a certification or series of courses?: No
The holidays can be a frantic and hectic time, full of stress, worry, and exhaustion.  Decide this holiday season to care for yourself as you care for others and give yourself the gift of self-care.  Jesus practiced self-care when he invited his disciples to "Come away by yourselves to a deserted place and rest awhile" (Mark 6:31).  Caring for yourself is a sacred act and enables you to better serve those around you.  It does, however, require practice.
This course invites you to relax during this season and experience a new way of looking at your health and wellness. You will (1) identify and affirm the current mental, spiritual, and physical practices that bring you joy; 2) create an action plan that builds on those practices while encouraging new actions that are meaningful for your lifestyle, and 3) meet with the instructor for an individual half-hour consultation to receive feedback and support to assure your success (consultation by arrangement with the instructor between December 26 and December 31).
This course includes an early live meeting time on Tuesday, December 13, from 6:00 pm to 7:30 pm Central Time and is a required part of the course.  Please put this appointment on your calendar when you enroll in the class.
You will discover that wellness is a spiritual discipline and will experience deeper joy as you make wellness a part of what you do every day. Eventually, self-care will become as normal for you as breathing. Take this opportunity to rest from the holiday rush and develop a self-care practice.
A recommended resource for this class is the book Live Healthy and Be Well: Create an Action Plan by instructor Dr. Hilda R. Davis. It is not required for the course but is a helpful resource in creating a plan of self-care for yourself.
About the Instructor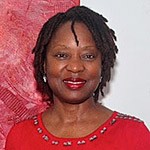 Hilda Davis is an ordained Deacon in the Tennessee Conference of the United Methodist Church and has had the privilege of serving as a local pastor, an editor with the United Methodist Publishing House and first Project Manager for United Methodist Communications' Global Health Initiative.
Currently, she is the founder of Hilda R. Davis Consulting and has the honor of working with clients long-distance through technology, while remaining committed to delivering person-centered counseling. Her primary focus is the healing and wholeness of individuals, families, congregations, and communities.  Rev. Davis' work in local congregations led to the publication of her book for women, Live Healthy & Be Well: Create an Action Plan, which offers Bible stories, meditations, and activities designed to encourage holistic wellness.
Rev. Davis received her doctorate in Religion and Psychology from Vanderbilt University. She has both undergraduate and master's work in psychology and is a Licensed Professional Counselor in the state of Tennessee. She has a daughter, Erin A. Grimes, who makes her proud.
For more information about her book and for other wellness tools you can download, visit her website: www.hildardavis.com.