Quick Info:
Number of weeks: 7
Price: $150
CEUs: 1.5
Required books?: No
Live video session?: No
Part of a certification or series of courses?: No
Do you have a dream to bring the characters, events and issues of the New Testament to life in your teaching of the word of God, your preaching, and your life? This course will offer you a general overview of the New Testament, along with models for preaching and teaching its lessons and stories. In addition, we will offer ways to relate the New Testament to the issues of our times and personal lives. God is not a static God!
About the Instructor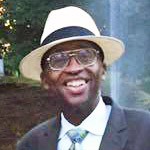 Dr. Alonzo Campbell is a Christian minister who resides in Baton Rouge, Louisiana. He has been blessed to serve as a pastor in urban, small town and rural settings as well as a seminary instructor of Christian ministers. Alonzo enjoys blessing Christian ministers and Christian leaders with new ways to teach, be inspired and discover their new gifts for up building the Kingdom of God!
Alonzo and his wife Jackie have been married for 46 years. Their son Kevin serves in the United States Army and is married with two children.