Quick Info:
Number of weeks: 8
Price: $50
CEUs: 1.5
Required books?: Yes
Live video session?: No
Part of a certification or series of courses?: No
This course will offer methods of basic counseling and caring for the parishioners and community members utilizing both clergy and a congregation's laity. You will also learn ways to use pastoral care as a tool to reach new people to grow your congregation.
You must have access to Pastoral Graces: Reflections on the Care of Souls by Lee Eclov and African American Pastoral Care by Edward Wimberly for this course.
About the Instructor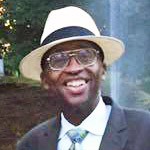 Dr. Alonzo Campbell is a Christian minister who resides in Baton Rouge, Louisiana. He has been blessed to serve as a pastor in urban, small town and rural settings as well as a seminary instructor of Christian ministers. Alonzo enjoys blessing Christian ministers and Christian leaders with new ways to teach, be inspired and discover their new gifts for up building the Kingdom of God!
Alonzo and his wife Jackie have been married for 46 years. Their son Kevin serves in the United States Army and is married with two children.
Past Students Said…
"This course was like a GOD send.  I had been contacted and asked for spiritual advice regarding keeping a family from divorce. The instructor was very instrumental in helping me through this assignment … Dr. Campbell was able to offer advice and direct me toward the Scriptures that I needed to connect the problem with the answer. Had this not been the subject of study at this time, I would have been without much needed direction."
"Dr. Campbell is always open to addressing our needs and giving the vital information needed to assist us in both information and problem solving.  As a student I felt a direct system of support available and active to help.  He makes sure that one receives the information that is helpful. This course was alive and working for us. I know GOD was glorified in the imparting of the knowledge and wisdom that was received and others will continue to be blessed by it."