Quick Info:
Number of weeks: 6
Price: $125
CEUs: 3.0
Required books?: Yes
Live video session?: No
Part of a certification or series of courses?: Yes (

IFD Certifications

)
United Methodist Studies is a companion course to the paraprofessional certification courses offered by BeADisciple, designed to fulfill the denomination's mandate that programs for specialty ministry certifications include "knowledge of the United Methodist Church's structure, polity, resources, program, and mission." If you are a participant in the specialty certification courses and want the additional UMC-emphasis credential, this course is for you.  The course fits at the end of your program; all of the other required certification courses need to be completed before this one.  The information you learn in this course will remain relevant no matter what happens at the next General Conference.
Each specialty program includes a general overview of Christian theology and of the Bible as it relates to the certification, so instead, this course goes more deeply into specifically Wesleyan theology, mission, and understanding of leadership.
In the current uncertainty around the future of the United Methodist Church, this course will emphasize the principles that have formed the church's practice traditionally and will surely continue to do so, as well as where to find answers to your specific polity questions. Assignments around resources and program will be tailored to your specific certification interests, as well as your local congregation and annual conference. It aims to be helpful and relevant both now and the future, whatever your context is and will be.
In addition to daily discussion topics, this course will assign a short (one-page) "paper" each week, designed to help you prepare if you choose to go before your district or conference credentialing body for official recognition of your specialty or other status.  An optional "mock DCOM interview" style Zoom may be scheduled toward the end of the course, if participants desire.
Learners are required to have the following books for this class:
The following book provides a compact summary of Wesleyan theology, and is recommended for anyone who has not completed a course in Methodist beliefs:
This course is eligible for 3.0 CEU.
*Using the Amazon Affiliate link further supports our ministry. Thank you!
About the Instructor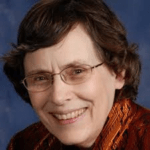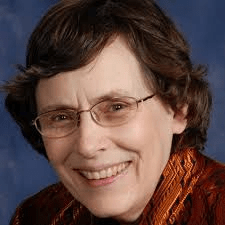 Rev. Beth Galbreath is a United Methodist deacon whose specialty is "digital culture ministry." Part of her ministry is over a decade of teaching online at BeADisciple. She loves to bring a multimedia, multi-intelligence approach to all her courses.
Beth serves on the pastoral leadership team of Compassion UMC in Brookfield, IL, a new church plant. Her ministry includes consulting, teaching, and small group leadership; she's passionate about worship, spirituality and deeper connections with God through the sacraments, Baptism and Holy Communion. She is also an activist for solar energy, interfaith understanding, and eco-sustainability. She shares her passion for all these topics through her classes at BeADisciple.
Digital culture ministry is also about ancient-future worship arts and education styles, especially an emphasis on story; she is an ambassador of the Network of Biblical Storytellers International and coordinates the NBSI-related Chicago-area biblical storytelling guild. She's taught biblical storytelling in Cameroon, Bolivia, Haiti, the Philippines, and India as well as across the United States.