Quick Info:
Number of weeks: 2
Price: $60
CEUs: 1.0
Required books?: No
Live video session?: Yes, optional
Part of a certification or series of courses?: No
Looking for some next step discussions and reflections in your youth ministry and spiritual formation work?
Interested in the Certification in Youth Ministry and Certification in Spiritual Formation programs at BeADisciple?
BeADisciple.com instructors Lori Richey and Jim Reiter have created a space where those who work with young people and those who serve in spiritual formation might explore each other's worlds.
This two-week course invites participants to explore the intersection of youth ministry and spiritual formation, with an eye to the person of the minister as well as those to whom we minister. Learners will be equipped with many ideas for encouraging spiritual growth in young people while increasing their own understanding of both disciplines.
Following an opening period of introduction to the general fields of Youth Ministry and Spiritual Formation, learners will explore key topics from the perspective of each discipline through video and discussion board content. Daily 45–60-minute workshops will explore topics such as Creating a Rule for Faithful Living, Spiritual Companionship & Mentoring, and much more. The Symposium will wrap up with a Live panel discussion featuring panelists from both areas of focus.
This is sure to be an encouraging time of learning and discovering together how each arena can enhance and enrich the other.
A live panel discussion will be held during the last week of the course, but a taped version will be available for viewing afterwards.
This course is eligible for 1.0 CEU.
About the Instructors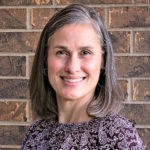 Lori Richey serves as the Youth and Young Adult Coordinator for the Timothy Circle at the Institute for Discipleship. She connects ministry organizations to the Timothy Circle in an effort to fully support young people as they hear and follow God's call in their lives. She is also the Lead Coordinator for the IFD/YMI Professional Certification in Youth Ministry and teaches three of the four required courses.
Lori received her Youth Ministry certification from Perkins School of Theology in 2015 and served in local church youth ministry for ten years at Calvary UMC in Wichita, KS. She and her husband, Steve, have three adult children and are on a mission to visit all 62 US National Parks in their lifetime. Her favorite quote by John Muir, known as the Father of the National Parks, is "Oh, these vast, calm, measureless mountain days, days in whose light everything seems equally divine, opening a thousand windows to show us God."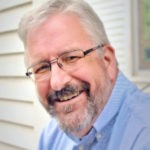 After 35 years of active parish ministry in the East Texas area (including several congregations in Houston), the Rev. Dr. James H. "Jim" Reiter took early retirement so that he and his wife, Kathy, could pursue their interest and passions in spiritual formation on a full-time basis.
A 1983 graduate of Texas A&M University, Jim went on to attend Perkins School of Theology where he received his M.Div. in 1987 and his D.Min. in 1992. Prior to his retirement in 2018, Jim coursework at Garrett Evangelical Theological Seminary pursuant to a Professional Certification in Spiritual Formation through the General Board of Higher Education and Ministry of the United Methodist Church. Most recently, Jim has completed studies with the "FIND School for Spiritual Direction and Formation" (Episcopal Diocese of Texas)—being certified and commissioned as a spiritual director and now serving on their faculty.
Throughout the course of his active years as a United Methodist pastor, spiritual formation has been a keen passion and interest for Jim. It's an interest/focus emerging from a host of streams, including service as chairperson of the Spiritual Formation Team of the Texas Annual Conference, explorations in the contemplative life, immersion experiences in monastic settings, leadership in a variety of retreat settings, research in stages of faith development, experience with and gleanings from traditional and not-so-traditional spiritual disciplines, and a keen interest in the intersection of Christ and culture – focused especially in the spiritual themes embedded in the movies.
Jim and Kathy (his wife of 35 years and a spiritual formation leader in her own right), founded Zoe-Life Explorations (www.zoe-life.net) in the Spring of 2018. The mission of Zoe-Life is focused through published resources and a series of program offerings designed to facilitate experiences in and conversations about spiritual formation in the lives of individuals and faith communities.