True worship thrives in collaboration! 
Whether you are planning for worship, youth Bible studies, young adult Bible studies, or adult Bible studies, this course will encourage you to work with the leader and other learners to plan for the fall of 2022. This will include studying the weekly texts together, sharing reflections to inspire our sermons or Bible Studies, sharing resources, and much more. 
In this course, the learner will have the opportunity to research and focus on studying and teaching/preaching on one of the two following areas: Old Testament lectionary Scriptures based on the theme of "Clay in the Potter's Hands: God Is Always Remaking God's People," or the non-lectionary theme of "Growing Seeds Amongst Weeds."  
Learners will need to obtain:
Additional Materials will be provided to download or look up online.
This course is eligible for 1.0 CEU.
Quick Info:
Number of weeks: 10
Price: $60
CEUs: 1.0
Required books?: Yes
Live video session?: No
Part of a certification or series of courses?: No
About the Instructor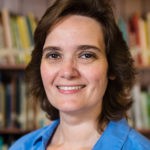 Beginning as a volunteer, Harriet Wilkin's early ministry revolved around Christian program development for children, youth, and young adults. This led to paid staff positions in churches and since July 2015, she has been appointed a licensed local pastor.  
Harriet has two bachelor's degrees and a Master of Divinity degree. Her Bachelor of Science degree is in business administration/ management and her Bachelor of Arts degree is in critical communications. In 2015 Harriet completed her Master of Divinity degree at Claremont School of Theology. 
Harriet continues to be an advocate for people with disabilities, caregivers, first responders, veterans, and their families.