Quick Info:
Number of weeks: 6
Price: $40
CEUs: 1.5
Required books?: Yes
Live video session?: Yes
Part of a certification or series of courses?: No
Out of Exodus is designed for the average congregant who wants more information about ministry with lesbian, gay, bisexual and transgender (lgbt) people. Additionally, educators and pastors who want to lead a study of Out of Exodus in their congregations will find this course very useful.
Inspiring sermons by Grandview's Pastors illustrate and articulate a vision for 21st century discipleship that often includes reaching out to the margins of society as Jesus so frequently did. Personal experiences are offered by Grandview UMC members. Resources will provide a good understanding of terminology, strengths, challenges and opportunities to incorporate lgbt into congregational life. Emphasis is also placed on creating a safe space for healthy dialogue within the congregation.
This course is taught by Rev. Mary Merriman who is one of the co-authors of Out of Exodus and who has over 20 years of experience in lgbt ministry. The 6-week course includes a weekly chapter reading, reflections with classmates and participation in a weekly online discussion. Learners will need a copy of Out of Exodus: A Journey of Open and Affirming Ministry, by Darryl W. Stephens, Michael I. Alleman, Andrea Brown, Ruth A. Daugherty, and Mary Merriman.
This course is eligible for 1.5 CEU.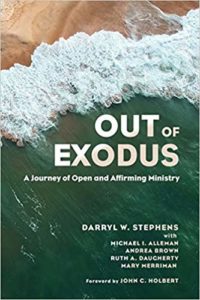 About the Instructor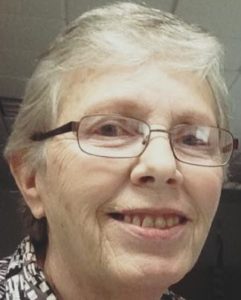 Rev. Mary Merriman is a retired clergywoman ordained in the Universal Fellowship of Metropolitan Community Churches in 1988 where she served as a Pastor for 15 years until retirement due to health concerns in 1994. In 1998, she completed a Master's degree in Social Work. In 2014, Rev. Mary was hired as a Visitation Pastor with Grandview United Methodist Church. In addition to her visitation responsibilities, she also provided support for Grandview's successful effort to become a reconciling congregation. Rev. Mary is one of the five co-author's of Out of Exodus: A Journey of Open and Affirming Ministry (Darryl Stephens, Michael Alleman, Andrea Brown, Ruth Daugherty, Mary Merriman). Rev. Mary brings additional skills to this online course as she has advanced training in Muliticultural Studies through Temple University and was the 1995 recipient of the Jean Royer Kohr award for her work with children with HIV/AIDS. In 2016, with Rev. Naomi Washington-Leapheart, co-authored and facilitated a conference entitled "We're Affirming – What's Next" which explored the needs for further development of intersectional ministry with lesbian, gay, bisexual and transgender people.