Labyrinths have long been a part of the human story and are ancient in their origins. During the Middle Ages they were used as symbolic pilgrimages to Jerusalem when the troubles of the era prevented travel. The last 30 years have seen a resurgence in interest and labyrinth usage in the quest to deepen spiritual practices. 
Here you will learn a bit about large topics – the history of labyrinths, kinds of labyrinths, and how they are used in the life of a Christian. This course is useful for the individual looking to widen their spiritual formation horizon, it is an opportunity for those in leadership to gain a formational tool, and it is an avenue of spiritual sustenance for all who seek deeper ways to walk with God. 
Learners will need to obtain this book: Walking a Sacred Path by Lauren Artress
*Using the Amazon Affiliate link further supports our ministry. Thank you! 
This course is eligible for 1.0 CEU.
Quick Info:
Number of weeks: 2
Price: $45
CEUs: 1.0
Required books: Yes
Blackboard: Yes
Zoom: No
Certification or Series: No
About the Instructor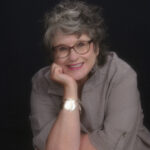 Karen Knight was drawn to labyrinths over 20 years ago while seeking a unique path of spiritual formation.  What she found was the labyrinth. Since then she has been walking labyrinths as a regular part of her devotional life and has used them in a central role in her ministry. Karen created the Willow Labyrinth and Creative Spirit Center at her farm in Michigan, where people are invited to intertwine their love of animals and creativity with their personal spiritual journeys. 
Karen has earned an M.Div., previously served as a United Methodist pastor, and has completed all but a dissertation of a D.Min. in spiritual formation.  She has studied in Chartres, France, where the most famous labyrinth is located, and has been trained as an advance labyrinth facilitator.