While we often see rural communities as forgotten by our city–focused society, these places still have a wealth of resources, creativity, and hope that create new life in these "disconnected" locations. Methodism is a movement designed to help in this creation. It reminds people they are made in the image of God, and are called to spread the gospel and change the world. In the face of shifting ways of life, the rural United Methodist Church can serve as a hub of grace and hope.
This three-week course is designed for rural church leaders who want to foster new life in their church and community by blending their Methodist heritage and their rural culture in God-filled ways. Readings, videos, and resources will focus on the many ways of embracing the Methodist heritage, and activities in this class will help churches find the pieces of Methodist tradition that make sense in their own communities. Participants will create a historical and spiritual biography of their community and design a potential project for their rural Methodist Church.
The course offers one-on-one meetings with the instructor as well as times to meet and discuss our communities.
Tuesdays 6:00 – 7:30pm(EST), we will have live meetings.
Learners will need to obtain these books:
God's Country: Faith, Hope, and the Future of the Rural Church by Brad Roth
Wesley and the People Called Methodists by Richard Heitzenrater
This course is eligible for .5 CEUs.
Quick Info:
Number of weeks: 3
Price: $70
CEUs: .5
Required books?: Yes
Live video session?: Yes
Part of a certification or series of courses?: No
About the Instructor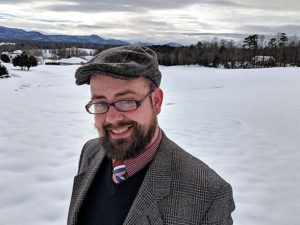 Jonathan LeMaster-Smith lives with his wife, Shannon, in Hildebran, North Carolina (District 12 of the Hunger Games movies). He holds a PhD in Christian Education and Congregational Studies from Garrett-Evangelical Theological Seminary with a focus on Rural Ministry and Methodist Studies. His work includes presentations on Dolly Parton, articles on ditch lilies, and musings about the genius of mayonnaise.