Many denominations suggest leadership and committee structures for its churches but not all congregations thrive in the same type of organization.  Rural congregations may need frameworks that take into consideration rural perspectives and ways of life.  
This three-week course offers laity and clergy the opportunity to explore their unique positions in rural leadership, how to discern how their church operates best, and how to rethink leadership for a new day. It will acknowledge that clergy often are appointed to rural churches and feel as if they have to "fix" the structure, but end up causing harm. On the other hand, rural laity may have trouble explaining how they work to clergy not familiar with their lives and culture.
Geared less to leadership outlines and more toward stories, the class includes readings, lectures, and other resources. Students will engage with each other and the instructor in discussions and one–on–one meetings. The result is a leadership narrative for the local congregation that takes into consideration the Kingdom of God, the denominational tradition, and the local community. 
Wednesdays at 6:00(EST), we will have live meetings.
Learners will need to obtain these books:
Ministry in an Oral Culture: Living with Will Rogers, Uncle Remus, and Minnie Pearl by Tex Sample
This course is eligible for .5 CEUs.
Quick Info:
Number of weeks: 3
Price: $50
CEUs: .5
Required books?: Yes
Live video session?: Yes, optional
Part of a certification or series of courses?: No
About the Instructor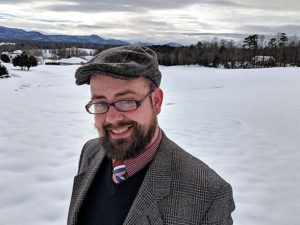 Jonathan LeMaster-Smith lives with his wife, Shannon, in Hildebran, North Carolina (District 12 of the Hunger Games movies). He holds a PhD in Christian Education and Congregational Studies from Garrett-Evangelical Theological Seminary with a focus on Rural Ministry and Methodist Studies. His work includes presentations on Dolly Parton, articles on ditch lilies, and musings about the genius of mayonnaise.