Prepare the Way for the Lord is an Advent study by Adam Hamilton that will prepare us to receive Christ.  The book is described by its publisher:
"For two thousand years, Christians have turned to the story and message of John the Baptist in the weeks leading up to Christmas. In Prepare the Way for the Lord: Advent and Message of John the Baptist, best-selling author and pastor Adam Hamilton explores the themes of John's life and ministry, and how John calls all followers of Jesus to prepare our hearts for his coming.
"In each of the Gospels. the story of Jesus is intertwined with that of his cousin John, the one whom the prophets foretold would come to 'prepare the way of the Lord.' When we hear the message of John the Baptist, it makes us and our world ready to receive Christ." 
Learners are required to have the following book for this class:
Prepare the Way for the Lord by Adam Hamilton
Classes are held one hour each Wednesday evening (6:00 PM – 7:00 pm CST).
This course is eligible for 1.0 CEU.
Quick Info:
Number of weeks: 4
Price: $70
CEUs: 1.0
Required books?: Yes
Live video session?: Yes, required
Part of a certification or series of courses?: No
About the Instructor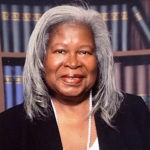 Rev. Shirley J. Connally is a teacher/counselor/minister with a B.A. (English/French), M.Ed. (Counseling & Guidance), M.Div. (Theology), and additional studies toward a doctoral degree. She retired from public education with 36 years' experience as an English teacher and/or secondary counselor. 
Shirley was ordained after completing seminary while an associate with three Baptist pastors, then served as pastor in the United Methodist Church. Although most of her training and service as an adult has been in the UMC her childhood years were spent divided between three denominations (Methodist, Baptist and Catholic). 
She has offered courses in Christian care and counseling and Bible studies for children, teens, young adults, middle adults and senior adults, as well as courses on God's purpose for the family and prayer retreats.