Do you enjoy recording images with your camera? Have you ever thought of combining the visual aspect of photography with journaling? This class taught by Val Isenhower, photographer and ordained minister, is an experiential class combining the spiritual practice of journaling with the spiritual practice of photography.
Photo journaling is a wonderful avenue for listening to God. Through prayer, our photos often reflect our internal journeys. Participants will have an opportunity to explore different methods of photo journaling. We will use a class blog to share photos, experiences and thoughts on the different methods. Participants will also have the opportunity to share journal entries through private communication with Val if they wish. New assignments and the movement of the Spirit along with new participants makes every class "new."
This class is a wonderful opportunity to explore a new way of journaling or continue one you've tried before. New ideas/thoughts for journals will be available every other day. Participants are encouraged to share experiences on the blog at least every other day and to connect with other participants while there. Val checks the blog several times a day to comment on posts.
Any type of camera will work, although digital cameras will make uploading pictures easier.
This course is based on the concepts offered in Meditation on Both Sides of the Camera by Valerie K. Isenhower, which participants are asked to purchase for this course.
This course is eligible for 2.0 CEU.
Quick Info:
Number of weeks: 4
Price: $80
CEUs: 2.0
Required books: Yes
Blackboard: Yes
Zoom: No
Certification or Series: No
About the Instructor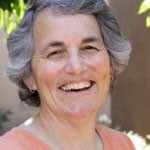 Val Isenhower is the owner of V. Isenhower Photography, and she specializes in meditative photography. Val offers workshops on "Spirituality and Photography" across the country. She is the author of a book on spirituality and photography — Meditation on Both Sides of the Camera (Upper Room, 2012) and has written articles on the subject. Val's images are currently displayed in her gallery in Old Town, Albuquerque. She is the featured photographer in Journeying Through the Days: 2013 (Upper Room, 2012). Her work has also been displayed in other galleries; published in 3 issues of Alive Now magazine and the Baylor University Journal for Family and Community Ministries and is on the cover of four books. She won Best in Category at the Red River Fine Art and Wine Festival, 2005 and an honorable mention in the the First Annual Hot Air Balloon Photo Context and Exhibit.
Val has co-authored two books on spiritual discernment with Judith A. Todd — Living into the Answers: A Workbook for Personal Spiritual Discernment(Upper Room 2008) and Listen for God's Leading: A Workbook for Corporate Spiritual Discernment (Upper Room, 2009). She is one of the founders of Water in the Desert Ministries. Val has led spiritual formation retreats and taught classes in spiritual formation across the country. She specializes in facilitating discernment processes for groups and using photography / visual arts in spirituality. Val earned an M.Div. from Central Baptist Theological Seminary, is an ordained American Baptist Minister and lives in Albuquerque, NM.
Past Learners Said…
"I really enjoyed Val's class. She helped me to understand that you always don't have to write to journal.  Use pictures to help you journal your thoughts."
"I liked the broad range of assignments that encouraged introspection and creativity."
"I learned a different way to view photography.  It is a great spiritual tool.  I also learned to allow God to guide me to what I record with my camera."
"What I like best about this course were Val's patience and understanding and teaching me to broaden my horizons."
"I liked that there were no wrong answers!  I learned so much from Val and from the other students through the blog posts."
"I learned a new way to journal that allows God's spirit and presence to lead and guide my daily journey."
"This course reawakened my soul and desire to look at God's word and creation in a new way. It's just what I needed."