Quick Info:
Number of weeks: 6
Price: $30
CEUs: 1.0
Required books?: No
Live video session?: Yes, optional
Part of a certification or series of courses?: No
In Mere Christianity, C.S. Lewis argued that Jesus was either a liar, a lunatic, or the Lord. Seekers who listen closely, though, will hear Jesus' own words revealing which of these is true. 
Who did Jesus say He is?  
This course will look at seven important 'I Am' statements of Jesus that are found in the Gospel of John. Over the 40 days of Lent it will dig into what those statements meant to the original hearers, then will reflect on what they say to each believer today as hearts are prepared for Easter.  
Led by BeADisciple director Lisa Buffum, the flow of the course will be weekly rather than daily. It will include a Scripture passage, a written or video lecture or website exploration, and twice-weekly online interaction on the discussion board. No regular group meetings will add flexibility of schedule but one or two casual meet-and-greet times with Lisa will be available. 
This course is eligible for 1.0 CEU.
About the Instructor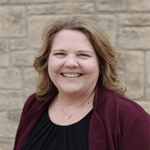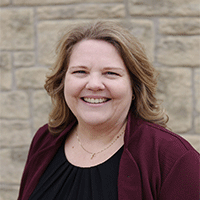 Lisa is the Director of Online Education for the Institute for Discipleship, overseeing the ministries of BeADisciple.com. Lisa completed a Master's degree in Christian Ministry from Friends University in Wichita, Kansas, in May of 2006.
Lisa believes that Christians grow in their faith and enhance their ministries through learning opportunities; her calling is to provide such opportunities in her local church as well as online through her ministry with BeADisciple. Lisa teaches IFD100 How to Provide Your Course Online and other courses as needed, and she provides technical assistance for instructors and learners for every IFD course.
Lisa is the mother of three grown children, and "Mimi" to four grands. She and husband, Brian, remain active lay members at First UMC in Winfield, Kansas, where they raised their children to know and love Jesus.
Past Students Said
"I couldn't have loved this class more!  I so appreciate the depth of thought required in responding to the questions.  The instructor and classmates were wonderful in their sharing."
"I learned deeper possibilities behind each of the "I Am" statements and was able to relate these to our lives today.  Actually, I feel as though I know Jesus a little better than before.  Who could ask for more?"
"I understand this course is also being offered as a Lenten study.  What a great idea!  I would definitely recommend this class as an adventure in spirituality."
"The thing I liked best is that it was at my own pace.  As the minister of three churches, I was unsure if I would be able to complete each assignment with all my other responsibilities. It worked!!!"
"I learned that we all have something to add to the conversation about Jesus.  Each one of us has our own perspective and together, we make each other stronger.  Lisa took the highlights of our findings and compiled them together.  It was fascinating!"