Are human beings only automatons, living out the pre-ordained will of God? Or do they collaborate with God to be the hands and feet of Jesus in the world?  
Based on the United Methodist theologian and philosopher John B. Cobb, Jr.'s "definitive book on the nature of God," this course provides an introduction to process-relational theology, a school of thought that emphasizes free will and has deep United Methodist roots.  
However, just as the United Methodist Church is a "big tent," there are many variations of process theology. In this course, learners will explore Dr. Cobb's vision of God as proclaimed in the ministry of Jesus and how that vision of God can help us be guided by persuasive love to become forces of positive transformation in the world.  
Please note: Jesus' Abba: The God Who Has Not Failed is a 200-page theological book. Don't let it intimidate you! The instructor, Dr. Joshua Reichard, has made the content more understandable through lecture materials and discussion questions. Dr. Reichard also expects that an appreciation for process theology will grow from its emphasis on relationships, which learners will have a chance to practice as they explore this book together.  
Learners are required to have access to a copy of Jesus' Abba: The God Who Has Not Failed by John Cobb.*
This course is eligible for 1.0 CEU.
*Using the Amazon Affiliate link further supports our ministry. Thank you!
This course is approved in the East Ohio conference for continuing CLM credit; if you are not in the East Ohio conference, please check with your conference leadership before enrolling to ensure that they will approve this course for continuing CLM education credit.
Quick Info:
Number of weeks: 2
Price: $45
CEUs:  1.0
Required books: Yes
Blackboard: Yes
Zoom: No
About the Instructor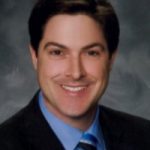 Dr. Joshua Reichard is a Certified Lay Minister and the congregational Lay Leader at Trinity United Methodist Church in Youngstown, OH. Joshua is the Vice President and Assistant Superintendent of Valley Christian Schools, a multicultural, urban, K-12 Christian school system with more than 700 students. Joshua earned a PhD in Human and Social Studies (Religion and Theology) from the University of the Western Cape in South Africa, a DPhil in Religion and Society Studies from Oxford Graduate School, and an EdS in Educational Leadership from Liberty University. Joshua also completed certification in Online Teaching and Learning at United Theological Seminary. He serves as an adjunct faculty member of several higher education institutions. Joshua has served as a missionary, educator, and leader in various contexts of Christian service, as well as a technology consultant and entrepreneur. He is an interdisciplinary scholar with an extensive publishing record in peer-reviewed academic journals including the Wesleyan Theological Journal, American Journal of Theology and Philosophy, Process Studies, Religious Education, among others.
Past Students Said…
"The materials were excellent. The assignments where relevant and the interchange between the students was very good."
"This was a very interesting course.  I think it provides a good space to understand and dialogue about new and challenging perspectives on faith."
"This course for me was a little challenging.  I learned quite a bit and hope to us it in my everyday life and with my community."
"I learned how to communicate better with God and to share this in the community.  If we all work together we can have a better understanding of God and use it in our everyday lives."
"This course challenged me to really embrace God as Daddy (Abba) and to help others do the same."
"I liked the pointed questions set out by the leader that required some serious contemplation for response."