As the pandemic crisis eases the world has changed, people have changed, and life feels different. Some want to go back to the way things were for legacy, comfort, or other reasons. Others want to try new practices with the new normal. This mix exists in our churches, non-profit organizations, workplaces, families, and endless other situations.
This course will:  
Help you identify your church or organization's current standing. 

 

Help you set bite-size-piece plans to accomplish short- and long-term goals with some needed tools to do so.

 

Provide resources for being inclusive to people of different needs and abilities. 

 

Help you reflect on how you have been impacted by the pandemic personally and professionally, your current needs, and resources that may meet those needs. 

 
Each week, we will have a 1 hour live Google Meet. The days and times will be based on the schedules of those attending the course.
Learners are required to have the following books for this class:
This course is eligible for 2.5 CEU.
Quick Info:
Number of weeks: 10
Price: $120
CEUs: 2.5
Required books?: Yes
Live video session?: Yes, required
Part of a certification or series of courses?: No
About the Instructor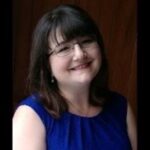 Jenn W owned a small business tech company for 16 years and has extensive experience with technology in both church and business settings. A member of the United Methodist Women in New York and United Methodist Church's New York and Michigan Conferences virtual tech support teams, she is a technological consultant for churches on a wide variety of subjects. Her expertise includes Google Suites (personal through enterprise/nonprofit) and Microsoft Office Suites, as well as virtual reality and 3D printing and design. She also is a leader in roles that assist persons with disabilities, and is a badge program coordinator and a member of the Disability Concerns Committee of the United Methodist Church and a virtual member of the Disability Concerns subcommittee of the UMC Michigan conference.