Course Dates:
Not Currently Enrolling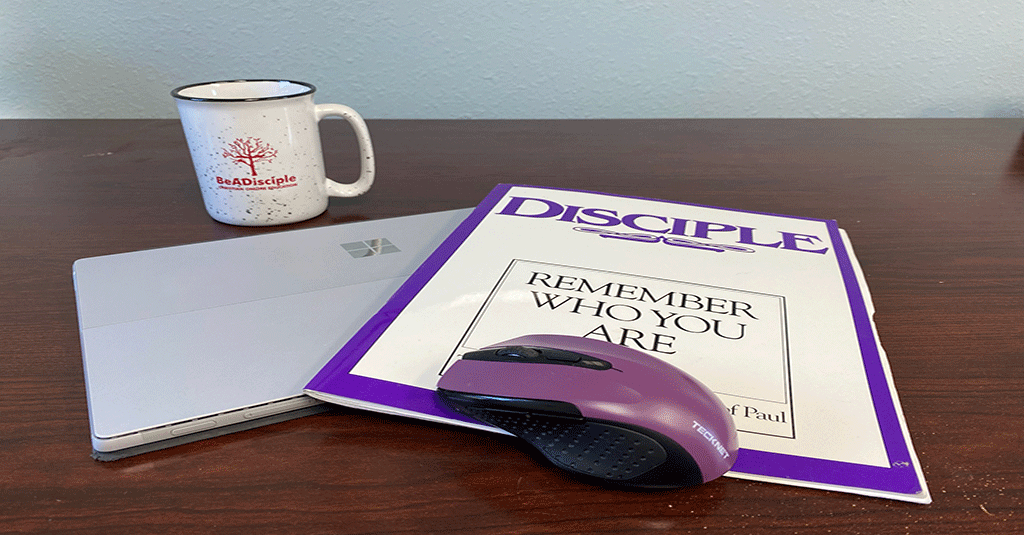 Join Soapstone UMC beginning in September 2022 for Disciple Online 3: Remember Who You Are – a study of the prophets of the Old Testament and the Letters of Paul. Everything can be done from home on your computer.
Needed for the course:
High speed internet access
A computer with an internal or external camera with microphone
A study Bible and a Disciple 3 Bible Study manual
An adventurous spirit and desire to study the Bible in a new way!
Using the Disciple 3 Bible Study manual as a guide, learners will find and reflect on 30-minute daily readings for 32 weeks. You will then go online for videos of Bible scholars discussing the weekly scripture passages and to use the online Discussion Board to share views on what you are reading and hearing as well as prayer requests and mutual support and encouragement.
The group will gather in weekly 70-minute Zoom meetings. The sessions will be on Sundays at 2:30 pm Eastern time. The orientation meeting will be on Sunday, September 11 at 2:30 pm ET.  To find what time this is for you, go to the Time Zone Converter.
The study is open to anyone, but the number of spaces for participation are limited.  Facilitator Bill Poston of ­­­­­­­­­­­­­­­­­­­­­­­­­Soapstone UMC in Raleigh, NC will encourage discussions of the weekly readings. Participants will covenant together to faithfully study the scripture.
Upon enrolling in the course, materials and fees include:
The $30 BeADisciple fee covers the online assignments, support for the software, and access to the videos.
The Disciple 3 Bible Study manual: Disciple 3 Remember Who You Are is approximately $45 and must be ordered separately from enrollment.
For more information on the group, please contact Bill Poston at poston844@gmail.com.
Technical support is available from Lisa Buffum at BeADisciple@sckans.edu
Quick Info:
Number of weeks: 32
Price: $30
CEUs: None
Required books?: Yes
Live video session?: Yes
Part of a certification or series of courses?: No