Quick Info:
Number of weeks: 3
Price: $75
CEUs: 1
Required books?: Yes
Live video session?: No
Part of a certification or series of courses?: No
This book study provides an outstanding resource for understanding the role of women in the Methodist Movement in America and the crucial importance of women receiving Full Clergy Rights. The author, Jean Miller Schmidt, provides a narrative history of the American Methodist Movement across the frontier of a new country. She gives an inclusive account of all the ways women embodied the rich diversity of the Methodist Family and the women's experience across this nation and for over two centuries of religious history in this country. Not only will Grace Sufficient appeal to the United Methodist Denomination, but will also provide a history of American Women and our own United States religious history.
Grace Sufficient provides you a study of women organized for mission while dealing with traditions and histories up to the eventual success of women's struggles for ordination and clergy rights, as well as their crucial roles in establishing the expansion and nurturing of Methodist Societies across America. This book explores the realities of women's lives while they attempted to be faithful to God's claim on their lives and their individual callings to preach during those early years. You will get a strong sense of the effect Susanna Wesley had on the pastoral vocation and you will get an understanding of how she influenced her son John Wesley and his attitude towards women in the Methodist Movement in Europe spanning across to the American Frontier.
The author used diaries, journals and obituaries posted in the early Methodist Magazine to give you an insight into women's religious lives in a founding era of America. From the impact their conversion experience had on their lives to the love feast of evangelicalism, women tell the story of God's Grace working in accordance to Wesleyan spirituality. Throughout this book, you will be given a look into the spirituality of 2 Corinthians 12:9: "My Grace is sufficient for you." The many memoirs offered will expand on a theme that was central to the American Methodist Woman and the great history they have in the powerful Methodist Movement.
Learners will be required to obtain a copy of the following book:
About the Instructor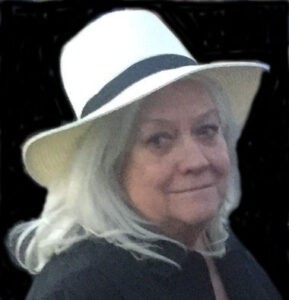 Carolyn has taken several courses in Be A Disciple and completed her Master's work in Information Technology at the University of Missouri. She is also a Certified Online Instructor and is currently a Graduate Student at the University of Missouri continuing her education in new technologies. She is a member of the Centralia United Methodist Church in Centralia, Missouri and is active as a Lay Servant Minister. Carolyn has served on the boards for the local Women's Shelter and group homes for Youth.
She is the mother of two daughters, who each have two daughters, and she is a Great Grandmother to two little ones that lovingly call her "The Old Grandma!" Carolyn lives on a small farm in central Missouri and enjoys being outside during the warmer months. She enjoys growing vegetables and flower gardens.