We care about your kids!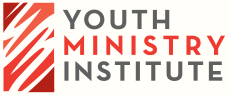 They deserve dynamic faith-forming experiences in your church.  The Youth Ministry Institute envisions healthy, vibrant and dynamic local churches with skilled and effective youth ministers who lead youth in the formation of their faith so that they will positively impact their community and world.  We do that through a combination of great coaching, goal setting with the local church and practical instruction.  Church employees and volunteers working with youth (grades 6-12) will benefit from our courses.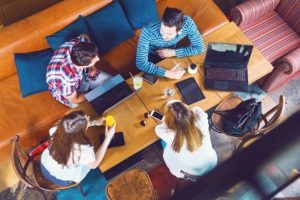 In partnership with the Institute for Discipleship, the Youth Ministry Institute is able to provide course selections in a two-week or semester-long online format.  Below is our list of courses (offered live in a classroom setting in Kansas City and Orlando).  As they become available online, they will link to a more in depth description of the course, times offered and an instructor biography.
Learn more at www.yminstitute.com
Length of Time
Each two-week course will take between 30-45 minutes each day and will be asynchronous.  Students will be able to work at their own pace with a live session worked in at a convenient time for everyone in the class.  The semester courses will be more involved with several live sessions throughout the session.  Texts will be assigned and will be the responsibility of the student.  For the most part, the class will be self-paced with some assessment deadlines along the way.
Cost
Two Week Courses (100-300 level courses):   $75/class
Semester Courses (400 level courses):   $400/class