Daniel Benedict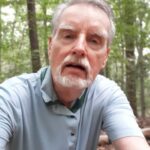 Daniel Benedict is a clergy member of the California Pacific Annual Conference of the United Methodist Church and is officially retired, though he remains active in teaching, consulting, and writing in the areas of worship and liturgical spirituality. 
For many years he served as a local church pastor in New York and California. From 1993 to 2005 Dan was worship resources director in the UMC's Center for Worship Resourcing for the General Board of Discipleship. 
Dan's ongoing interests are ordering the life of the congregation around the means of grace, crafting liturgy, and the work of presiding and assisting in worship. He has a strong sense of vocation to encourage and lead clergy and congregations to richer and more frequent celebration of the Eucharist as normative Christian worship. 
He is author of two books, Come to the Waters: Welcoming Seekers and Making Disciples and Patterned by Grace: How Liturgy Shapes Us