Kathie Phillips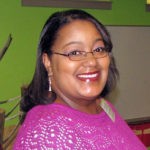 Kathie Phillips is currently the Director of Children's Ministry at Central Presbyterian Church in Baltimore, Maryland. She grew up loving Sunday school as a child and wanted to grow up and help children love it just as much as she did. That passion still drives her today. She received her first Children's Ministry training at age 13 when she began teaching backyard Bible clubs, and has served in Children's Ministry ever since.
In addition to her staff role, Kathie is well-respected in the field of Children's Ministry and has lent her voice to help other leaders through her blog, numerous published articles and podcasts, book contributions, and national conference workshops. She as recently ventured into curriculum writing, developing parenting classes and resource development. Her first book, Top 50 Object Lessons, was released in 2017.
Kathie met her husband, Lance, at Liberty University, where she studied Family and Consumer Sciences.  Married for 23 years, Kathie and Lance live in Baltimore, Maryland, and are the parents of two young adults. Kathie enjoys traveling, reading, watching cable news, and pinning fun things on Pinterest.