Martha Banks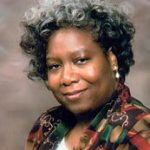 Dr. Martha E. Banks is a research neuropsychologist in Akron, Ohio, and a former professor at The College of Wooster and Kent State University. She is a retired clinical psychologist. Dr. Banks is a graduate of Brown University and the University of Rhode Island. Her primary research is on traumatic brain injuries sustained by victims of intimate partner violence. She is known internationally as an expert on Women with Disabilities and has edited professional books that give voice to marginalized people who have been silenced.
Dr. Banks was the 2008-2009 President of the Society for the Psychology of Women (SPW) and is a fellow of the American Psychological Association (APA), where she served on the Council of Representatives and several boards and committees. Her leadership, 300+ presentations, and 125 professional publications on women, trauma, and health care have been recognized with an American Psychological Association Presidential Citation, two SPW Presidential Citations, two alumni awards from the University of Rhode Island, and a Distinguished Leadership Award from the APA Committee on Women in Psychology.
She has served in several roles in the United Methodist Church, including Certified Lay Speaker, and member of East Ohio Board of Church and Society, United Methodist Church's Strengthening the Black Church for the 21st Century Implementation Team, Commission on Religion and Race, Black Methodists for Church Renewal, and Social Action Chair for the Canal District United Methodist Women. Dr. Banks is the 2020-2021 Dean of the East Ohio United Methodist Women's Mission u. She is a delegate to the General and North Central Jurisdictional Conferences for the second consecutive quadrennium. Her service to the East Ohio Annual Conference of the United Methodist Church was recognized with the 2014 CORR-ageous Leadership Laity Award, the 2016 Bishop James S. Thomas Leadership Award, and as the 2017 Black Methodists for Church Renewal Chairman's Honoree.
Instructed by Isaiah 42 and assigned by Matthew 25.