Are you struggling with reaching all the kids in your class? Do some kids thrive while others disrupt? Are there students of multiple ages trying to learn the same material? Do those with learning differences get lost in the background?  
If so, you likely find the cookie-cutter lessons hard to implement with your particular group. Perhaps it is time to rethink the Sunday School classroom setup and lesson implementation. 
This three-week course will prepare you to transform your classroom in a way that engages children in the multiple ways of knowing, inviting the Holy Spirit into their learning experience. After learning about Howard Gardner's theory of Multiple Intelligences, you will explore an alternative classroom based on learning centers or stations. Recognizing that each child approaches learning in a different way, you can then provide an environment that encourages them to respond to Scriptures using their own strengths and unique ways of knowing. You will learn how to utilize stations to tap into their potential, developmental strengths, and gifts. Finally, you will adapt a lesson in your curriculum using the stations approach. 
This course is eligible for 1.5 CEU.
Quick Info:
Number of weeks: 3
Price: $50
CEUs: 1.5
Required books: No
Blackboard: Yes
Zoom: No
Certification or Series: No
About the Instructor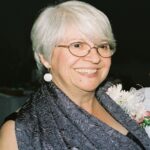 Dena Kitchens, a lifelong Methodist, has been working with children and youth for most of her life. She has a BS in Special Education and an MA in Practical Theology. Dena has nurtured children of all ages in many settings including public school, private school, children and youth ministry, and tutoring. She has contributed as a curriculum writer for Bible Lessons for Youth through the United Methodist Publishing House and Discipleship Ministries and as a children's curriculum writer and editor through Stuff You Can Use. Currently Dena serves as the chairperson of the children and youth ministry team at her home church, Brookhaven United Methodist Church in Brookhaven, Ga., and is on the board of Learning Disabilities Association of Georgia. 

Past Learners Said
"Dena Kitchens is a great teacher. The information she supplied was illuminating and made for much thought and planning. Her responses were thoughtful, helpful and encouraging. I would take any course she taught."
"I appreciated the feedback that was given by the instructor. She was great at affirming us, but also offered ways we could take the topic deeper or take it in a different direction. She is very knowledgeable on the subject and graciously shares her experience with us. I would definitely take another class with her again."