Are you ready to move toward more effective small groups? 
John and Charles Wesley considered small groups a vital component of Methodist discipleship. These groups, which provided support and accountability, also included active mission —not simply attending or studying, but holistically applying what they had learned in the wider world.   
This two-week course teaches the Wesleyan way to form missional communities and congregations. It is based on the conviction that just as holiness of heart leads to holiness of life, communities of holy love participate in God's mission in the world.  
You will learn:  
* The missional foundations set by the Wesleys in the Holy Club. 
*What it means to be missional. 
*How the means of grace shape us to serve. 
*What a missional community looks like. 
*How to organize one. 
Learners must obtain the book Transforming Community by Henry H. Knight, III and F. Douglas Powe, Jr., which is not included in the course fee.
This course is eligible for 1.0 CEU.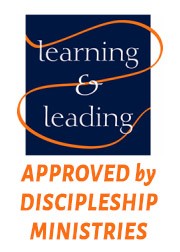 This course has been approved by Discipleship Ministries as an advanced course in Lay Servant Ministries.  It provides the required 10 contact hours.  
This course is eligible for 1.0 CEU.
Quick Info:
Number of weeks: 2
Price: $70
CEUs: 1.0
Required books: Yes
Blackboard: Yes
Zoom: No
About the Instructor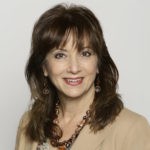 Pamela Deck is a UMC Certified Christian Educator who loves to equip disciples to connect faith to real life. She has a passion for spiritual formation through small groups. Her education includes graduate work at Candler School of Theology and Emory University. With 35 years of experience in ministry, she was children and youth ministries coordinator at Spindale (North Carolina) United Methodist Church before moving to the United Methodist Publishing House as Cokesbury Action Team Conference leader and national workshop presenter. Currently she is a consultant and BeADisciple instructor in her ninth year. Pamela is an adult small group leader, lay delegate to Annual Conference, and former praise dance and youth group leader. She is a board member of Western North Carolina Conference (WNCC) Faith Formation Community. 
Past Students Said…
"Spiritual formation is very present in my mind since I believe so many, many Christians are stuck at the level of being a servant of God and do not see the need or the means for moving beyond that. This course provided a great deal of food for thought as I seek to help myself and my community to become better followers of Jesus."
"I appreciate the knowledge of the instructor. The course was very organized and I got so much from it because of that. Her comments to us helped us understand better and has given me a good foundation for starting programs and studies to help my churches."
"I truly learned about transforming community. The book was well-written, the instructor was available and encouraging."
"I learned about small groups in the Methodist church. Starting with Wesley's use of small groups in the beginnings of the Methodist Church up until now and how small groups can enhance the life of Methodist Churches in 2018 and beyond."
"I found the instructor to be very knowledgeable in the subject area.  Her interactions after each session was insightful, kind and positive."