All participants in the Body of Christ depend on the spiritual gifts God has given them. Those gifts differ but they provide the foundation for whatever ministry we do. Learn more about your spiritual gifts – and how to help your congregation learn more about theirs – in this two-week course.
Participants will interact via online discussions, journals, and videos throughout the two weeks. Participants are also expected to read the Discipleship Resources book, Each One a Minister, by William J. Carter. It is highly recommended that you acquire and read the book before the online course begins.
PLEASE NOTE: Participants must commit to posting in Discussion Board and Spiritual Gifts Journals every weekday. If you are going to be unavailable for more than one day during the course, please wait to register until a time when your schedule will permit full participation.
*Using the Amazon Affiliate link further supports our ministry. Thank you!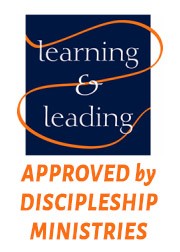 This class has been approved by Discipleship Ministries as an advanced course in Lay Servant Ministries.  It is the "spiritual gifts" class required for Lay Speaker certification.

This course is eligible for 1.0 CEU.
Quick Info:
Number of weeks: 2
Price: $80
CEUs: 1.0
Required books: Yes
Blackboard: Yes
Zoom: No
About the Instructor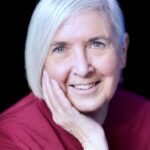 Rev. Beth Perry took her first Spiritual Gifts Inventory in the late 1980's. Around the turn of the century, she taught her first group of clergy about spiritual gifts and led her first congregations to explore their gifts. Since 2013, she has brought those decades of experience to almost 2000 participants as the instructor for Rediscovering Our Spiritual Gifts with BeADisciple.com. Several of her courses are approved as advanced courses in Lay Servant Ministries and meet requirements towards lay speaker status.
Past Learners Said…
"This was a great class and I have enjoyed every minute of this course. I would recommend this to anyone that would like to learn more about Spiritual Gifts." — Patricia Merritt
"Not only did I discover my spiritual gifts (finally) but learned appropriate ways to use them and learned to recognize the spiritual gifts with which others are blessed.  And that's a lot!!"
"I highly recommend this course for all who want to know more about their Spiritual Gifts and how to use them more effectively in their ministries."
"Beth was a wonderful instructor and a joy to get to know! The daily videos and spiritual journaling were great additions!! I hope this valuable course continues for a long time so that others can benefit from it also."
"Reverend Perry is excellent.  She made insightful comments throughout the course and seemed to be constantly commenting or updating the course.  She took the course very seriously and challenged all students to think carefully about their spiritual gifts and what they can bring from their course to their own congregations." — John Mylecraine
"This workshop was very informative, stimulating and interactive.  I enjoyed it a lot and plan to use what I have learned in my own congregation.  Beth was an excellent presenter, filled with God's spirit, and put in a lot of effort keeping up and responding to all of us in this class… Thank you."