In this two-week, interactive course you will join your instructor and fellow learners on a journey of discovery! By reading, discussing, and engaging in practical exercises, participants will find that God gives spiritual grace gifts for two purposes: For you to uniquely serve on a personal level, and so that your gifts and the gifts of others may work together for the common good. In other words, spiritual grace gifts matter both to you and to the mission and ministry of the church. Whether you are exploring spiritual gifts for the first time or have already been serving from them and want to know more, this course will enhance your understanding of God's divine, supernatural abilities given as special ministry tools to be used (if you choose) to love others. 
Learners will need to obtain this book: For the Common Good: Discovering and Using Your Spiritual Gifts by Christine Harman 
*Using the Amazon Affiliate link further supports our ministry. Thank you!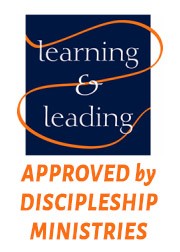 This class has been approved by Discipleship Ministries (formerly the General Board of Discipleship) as an advanced course in Lay Servant Ministries.
This course is eligible for 1.0 CEU.
Quick Info:
Number of weeks: 2
Price: $80
CEUs: 1.0
Required books?: Yes
Live video session?: No
Part of a certification or series of courses?: Yes (Lay Servant Ministries)
About the Instructor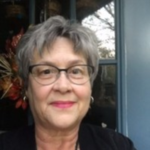 Barbara Justis is a certified lay minister in the Virginia Annual Conference and is passionate about leading laity through their unique triple-D (discovery, development, and deployment) journey. She is currently training coordinator for her district Lay Servant Ministries program and excited to help facilitate a gifts-based ministry system approach as two districts merge with a new name and a new desire to serve from our gifts. She retired in December 2020 after 42 years of combined federal service, first with the United States Army and then NASA, where she committed to share her leadership and followership experience in her local church and district through the LSM Program. This included five years as a lay supply pastor for a small church in the Eastern Shore District. Barbara is a super-learner at BeADisciple.com, having completed 68 of her 98 accumulated CEUs through the online learning platform.