What will happen at General Conference 2024? What is happening in the United Methodist connection now, and to those planning to be part of the new Global Methodist Church? This session of the official United Methodist lay speaker polity course will include various proposals coming to GC2024, and highlights of the Global Methodist Church transitional plans. It includes structural realities and principles that are affecting our annual conferences and local churches right now and in the future.
The goal will be to understand how we can all "serve the current age, our calling to fulfill," as Charles Wesley's hymn urges, wherever our various congregations find ourselves going forward. Our explorations will help church leaders answer questions, help newcomers get their bearings, and help longtime members consider the specific structural challenges of the 21st Century.
Also, there will be defining Methodist principles which every daughter organization of the U.M.C. will surely carry forward. Why does Methodism do things the way it does? Why is our pastor being reassigned? Why don't we get to vote on our new pastor? What are the rules for congregational operations and money management – and why are they the rules? And what does any of this have to do with trying to be a place and a people that embody the Kingdom of God?
Learners must obtain the book The Method of Our Mission: United Methodist Polity & Organization by Laceye C. Warner*, which is not included in the course fee. This is the official book for this course chosen by Discipleship Ministries. Learners should be prepared to read assignments and post their reflections on the discussion boards daily, but there is no set time to be online. This is an intense course. Learners are urged to read the book before the course starts, to make the course more relaxed and fun.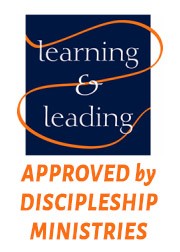 This course has been approved by Discipleship Ministries as an advanced course in Lay Servant Ministries, and is the "polity" course required for Lay Speaker certification.
This course is eligible for 1.0 CEU.
*Using this Amazon Affiliate link further supports our ministry. Thank you!
Quick Info:
Number of weeks: 3
Price: $80
CEUs: 1.0
Required books?: Yes
Live video session?: No
Part of a certification or series of courses?: Yes (Lay Servant Ministries)
About the Instructor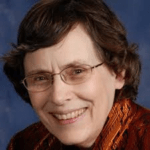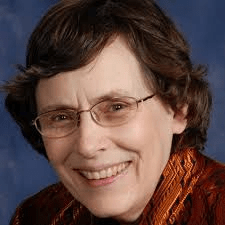 Rev. Beth Galbreath is a United Methodist deacon and author of the official Discipleship Ministries leader guide for "Life Together in the UM Connection," which she has taught both in person and online at BeADisciple for over a decade. She loves to bring a multimedia, multi-intelligence approach to all her courses, including this one, and delights when students tell her, "I thought this 'polity class' was going to be boring! Wow – it's not!"  
Beth serves on the pastoral leadership team of Compassion UMC in Brookfield, Ill., a new church plant. Over her husband's 43 years of appointment as lead pastor in urban, rural, small-town, and suburban congregations, she has worked with many different local leadership and structural formats. She has also served in pastoral leadership herself, as well as on annual conference committees and task groups. 
Past Students Said…
"I now see UMC polity as more than just a book of rules and a bunch of meetings, but one of the guides we have to help us make disciples for Christ!"   – Roxanne Walker
"This is my third or fourth class with Beth as leader. …I was concerned this could be a "discipline" study rather than a "connection" study. I should have known better given who our teacher was. I have learned a great deal. High up on the list of why these classes work so well is the interaction with other classmates, committed Christians, with questions and answers worth listening to. I am grateful for the opportunity to share and grow together. Thank you."  – Steve Kesler
"I will definitely use this class in my ministry and my life!  I have already been sharing what I am learning with members of my congregation.  In reading articles and announcements about the UM Church I feel so much more informed and in tune.  This class has given me a new appreciation for the United Methodist Church and makes me so excited for my next class on UM Beliefs." – Kathryn Biggs
"For being a 50+ year member of the UMC, I learned that I am really a novice in my knowledge of the structure and administration of the church. I would definitely recommend this class to others; I have enjoyed it so much that I have already signed up for two additional studies [and] I have made contacts that offer the possibility of being lifelong." – Everett Lerew
"This journey has been a wonderful blessing. I want to thank the class and our spirit filled instructor. The material covered was very in-depth and current. … This week at our charge Lay meeting I will highly recommend this great class. The price is reasonable, lessons are easily applied to service, and Beth leads in a way that allows all to share and learn. This has been an informative three weeks, a blessing in love. " – Michael Lambert
"Beth turned a topic that could have been quite boring into an exciting three weeks." – Larry Ketcham
"I am sure I will be able to apply what I learned in this class! I already have been able to at council meetings and help my pastor with membership issues that arose during the class. While this class was going on I probably applied it 5 times, thats only in 3 weeks! I am sure I will use what I gained here almost every week, if not, every week!" – Nico Kinner
"This is the second course I have taken online with BeADisciple, and although they were very different, each had the unique power to inspire me to dig deeper into the subject matter. Yes, Polity is not a course that one approaches eagerly, but Beth's summaries and resources made this an excellent experience. I only have two more courses to certify as Lay Speaker, but you can be assured that I will take additional courses and recommend others to this excellent opportunity."  – Carol Swinney
"Wow! Much more than I expected, that is for sure! I did not realize how little I knew about the organizational structure of UMC, the methods of how each support, interact with each other, and how the jurisprudence process works within UMC. The class format served as a great communication process for learning more about the needs in respective churches and conferences. Many resources were provided to learn more and stay up-to-date with what is going on within so many areas of UMC."