What will happen at General Conference 2024? What is happening now in the United Methodist connection?
This session of the official U.M.C. polity course will include structural realities and principles affecting our annual conferences and local churches right now and in the future. It will help church leaders and longtime members lead, and help newcomers get their bearings. Although the official disaffiliation process expired at the end of December 2023, folks still have questions about it, so this course will also consider what happens next, and provide information about the Global Methodist Church.
Our goal will be to understand how we can all serve and fulfill God's call, wherever our various congregations find ourselves, through Wesleyan organizational principles. And we'll explore how such principles help our congregations be a place and a people that embody the Kingdom of God.
Learners must obtain the book The Method of Our Mission: United Methodist Polity & Organization by Laceye C. Warner, which is not included in the course fee. This is an intense course – it's best to read the book before the course starts! And be prepared to read assignments and post written reflections on the discussion boards daily, but there is no set time to be online.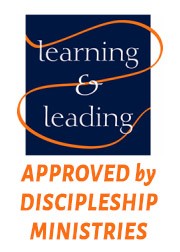 This course has been approved by Discipleship Ministries as an advanced course in Lay Servant Ministries.  It is the "polity" course required for Lay Speaker certification.
This course is eligible for 1.0 CEU.
Quick Info:
Number of weeks: 3
Price: $80
CEUs: 1.0
Required books: Yes
Blackboard: Yes
Zoom: No
About the Instructor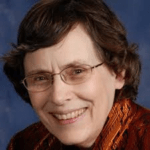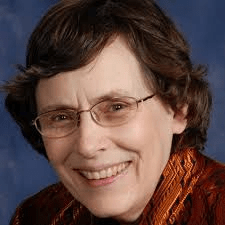 Rev. Beth Galbreath is a United Methodist deacon and author of the official Discipleship Ministries leader guide for "Life Together in the UM Connection," which she has taught at BeADisciple for over a decade. She brings a multimedia, multi-intelligence approach to courses, and delights when students tell her, "I thought this 'polity class' was going to be boring! Wow – it's not!"
Beth serves on the leadership team of Compassion UMC near Chicago, a new church plant. Over her husband's 43 years of appointment as lead pastor in urban, rural, small-town, and suburban congregations, she has worked with many leadership and structural formats, served in pastoral leadership herself, and on annual conference committees and task groups.
Past Learners Said…
"This course definitely deserves the rave reviews that it receives. The material, of course, is essential. But the connexion that happens because the class membership literally spans the continent, provides a perspective you can't get when taking the course within your own district or conference. Also critical to the success of this course was our instructor. Beth's sensitive, yet firm facilitation of discussions, played a major role in keeping dialog polite and civil, even when course member's spiritual views differed greatly."
"I learned that I knew next to nothing about the United Methodist Church outside of my local congregation. Now, not only do I understand the big organizational picture, I have discovered new resources that will make parts of my job at the church easier. I will be able to help explain things when I hear people discussing issues, and I have a better grasp of the importance of connection."
"One of the blessings that I received by taking this class was not only the information I received, as I am a new Methodist, but the love I experienced from all the participants."
"I guess the thing I liked best about this course is that it is so relevant in these times to learn about our denomination and the way it functions."
"What a time to be taking the Polity course! Reverend Beth did an excellent job explaining UMC polity as well as presenting some GMC differences. It was interesting to be part of a group of people who all love the Lord, coming to the same conclusion but through entirely different avenues. Group discussions were kept kind and informative."
"Because of this class, I now have a basic understanding of the structure of the UMC and a fairly good idea of who does what. Having this background will enable me to help further discussions in my congregation. We often do not have accurate information and base our opinions of church operations on rumor."
"I cannot possibly write all that I learned in this class. Suffice it to say I learned enough to know that I need to keep learning and looking for more information. I learned that it is possible to have patience with one another when we really try."
"I now see UMC polity as more than just a book of rules and a bunch of meetings, but one of the guides we have to help us make disciples for Christ!"
"This is my third or fourth class with Beth as leader. …I was concerned this could be a "discipline" study rather than a "connection" study. I should have known better given who our teacher was. I have learned a great deal. High up on the list of why these classes work so well is the interaction with other classmates, committed Christians, with questions and answers worth listening to. I am grateful for the opportunity to share and grow together. Thank you."