This course leads you to learn from John Wesley how to practice relational evangelism. You will discover that evangelism involves not only sharing your faith with others but also welcoming people into a community where they can grow in faith. You will learn that evangelism/mission/outreach requires developing relationships with those that we are leading to Christ. It is out of those relationships that people see and hear about the transforming love of Jesus Christ and receive Him as their personal Savior. This course will also answer the "then what" question as we examine local church pathways to discipleship for growing disciples in Christ.
This course will give you confidence and vision for evangelism as very achievable and less fearful to stretch out in love to a lost and broken world. As stated in our Discipline, "We need to be about the business of making disciples of Jesus Christ for the transformation of the world. Local churches and extension ministries of the Church provide the most significant arenas through which disciple-making occurs."
You will need a copy of Transforming Evangelism: The Wesleyan Way of Sharing Faith by Henry H. Knight III & F. Douglas Powe, Jr. for this course.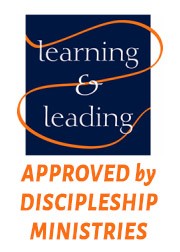 This course has been approved by Discipleship Ministries as an advanced course in Lay Servant Ministries.  It provides the required 10 contact hours.  
This course is eligible for 1.0 CEU.
Quick Info:
Number of weeks: 2
Price: $70
CEUs: 1.0
Required books: Yes
Blackboard: Yes
Zoom: No
About the Instructor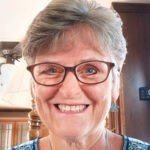 Christine Zimmerman faithfully served as a minister's spouse for 28 years while caring for her family of four boys. She attended Geneva College where she received her K-6 teaching certificate and then Edinboro University for her Master's degree in reading. Additionally, Christine took graduate-level courses at the University of Pittsburgh towards a supervisor of curriculum and instruction degree. She is also an approved Conference Evangelist in the Western Pennsylvania Conference of the United Methodist Church and is a certified Christian life coach.
Christine is a teacher at heart. She has taught in many settings, from working with teachers from the University of Pittsburgh to the public school setting. She now uses her teaching abilities in new ways with the About Face Church Outreach Consultants ministry, which she started with her husband, John. Christine is the heart of the ministry, as she is often found mentoring individuals out of the poverty of addictions and abuse. She speaks, teaches, mentors and leads workshops that illuminate scripture and engage the student with practical hope and real-life examples. She puts flesh upon the spiritual principles of mission and outreach that motivates the church into action.
Christine enjoys camping, reading, and spending time with her husband and family.