Are you ready to take your Bible Study group or adult Sunday School class to a deeper level? This Advanced Lay Servant course might be just what you need!
Through daily discussion board questions and private journals, you'll develop interpretation skills, practice in a comfortable group setting, and explore the use of current study resources. You'll consider the context of the people who lived the events of the Bible, who recorded those stories and interpreted them over time, and the contexts of all of us who read it today!
If you have any questions, email the course instructor.
* PLEASE NOTE:  Biblical Interpretation: A Roadmap, the required book for this course, is a 235-page college-level textbook. Don't let it intimidate you! The instructor will make the content more understandable but does strongly recommend that you purchase and read the book in advance. If your current schedule doesn't allow you to read the book in advance, please register for a future offering of the course.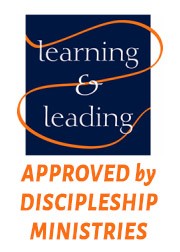 This course has been approved by Discipleship Ministries as an advanced course in Lay Servant Ministries.  It provides the required 10 contact hours.  
This course is eligible for 1.0 CEU.
*Using this Amazon Affiliate link further supports our ministry. Thank you!
Quick Info:
Number of weeks: 2
Price: $70
CEUs: 1.0
Required books: Yes
Blackboard: Yes
Zoom: No
About the Instructor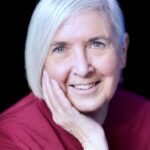 In addition to leading this interpretation course since 2017, Rev. Beth Perry has over 30 years of experience in biblical interpretation for teaching, study, and preaching – at a local church level, at interdenominational levels, and in college religion courses. Several of her courses are approved as advanced courses in Lay Servant Ministries and meet requirements towards lay speaker status.
Beth teaches:
Beth also teaches for IFD Certification in Women's Ministries & IFD Certification in Spiritual Gifts
Past Students Said…
"Wow, what a great course. Following the guidelines provided can make scripture study have so much more meaning and have much more richness and depth. I give the course 5 stars. But a word of caution: it is intense, lots of reading and thinking."
"I liked the questioning atmosphere that made us look for clues from text and related readings in commentaries and dictionaries."
"This course really went above the expectations I had for this course.  I have a much better understanding of how to interpret scripture and why other views are not always in agreement."
"I am always up for a challenge, and just reading the text book was a big one.  However, taking the time to research and truly understand and compare what the scripture was saying then to what it is saying now was awesomely challenging."
"I learned a great deal that I had not known before about specific methods and tools for bible interpretation."
"I just finished this course. I loved the way we were encouraged to look at many different resources and not just use our favorite."
"If I had bought the book and tried to read it before I signed up for this class, I would have skipped this class. That would have been a huge mistake on my part. I would have missed out on a lot of interesting new ways of looking at scripture. … Now, when I go back and read it again I can understand what they are saying better. Thank you for helping us see scripture in a new light and giving us new ideas to build on for the future."