Quick Info:
Number of weeks: 2
Price: $65
CEUs: 1.0
Required books?: Yes
Live video session?: Yes, optional
Part of a certification or series of courses?: Yes (Lay Servant Ministries)
Do you want to learn more about small groups that provide support and accountability in our faith walk? This two week course teaches the Wesleyan way to form missional communities and congregations.  It is based on the conviction that just as holiness of heart leads to holiness of life, it is communities of holy love that participate in God's mission in the world.
We will learn the missional foundations set by John and Charles Wesley in the beginnings of the Holy Club, what it means to be missional, why we are called to be missional, how the means of grace shape us to serve missionally, what a missional community looks like, and how to organize one.
Contact hours are earned through reading and study questions with posting and interaction with fellow participants on the discussion board.  We may engage in an optional Zoom call during the 2nd week.  Participants must obtain the book Transforming Community by Henry H. Knight, III and F. Douglas Powe, Jr., which is not included in the course fee.
This course is eligible for 1.0 CEU.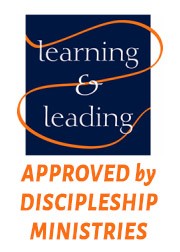 This class has been approved by Discipleship Ministries (formerly the General Board of Discipleship) as an advanced course in Lay Servant Ministries and qualifies for 10 contact hours for Lay Speakers (equivalent 1 CEU).  This course is eligible for 1.0 CEU.
About the Instructor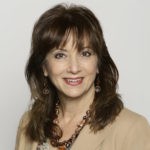 Pamela Deck is a United Methodist Christian Educator who loves helping churches, groups, and individuals equip disciples and connect faith to real life! Based in the Western North Carolina Conference, her educational background includes a B.S. from Clemson University, Certificate in Business Administration from Isothermal Community College, and graduate work at Candler School of Theology, Emory University, for the Certified Associate in Christian Education in the United Methodist Church 1996. With over 30 years of experience in education ministry, she served as Staff Children and Youth Ministries Coordinator at Spindale United Methodist Church. Then, Pamela contracted with the United Methodist Publishing House as: Cokesbury Action Team Conference Leader and Marion District Representative; FaithHome for Parents Consultant; and National Workshop Presenter. Additional training includes Safe Sanctuaries, Transitions, Coaching, Liturgical Dance, and Equipping Ministry. Pamela's Facebook page is https://www.facebook.com/PDeckConsulting/.
Pamela enjoys being involved at Spindale United Methodist Church as adult Sunday small group co-leader, Lay Delegate to Annual Conference, Staff-Parish Relations Committee, Safe Sanctuary Committee, and former Praise in Motion dance leader and youth group co-leader. She is a member of the Western North Carolina Conference (WNCC) Christians Engaged in Faith Formation. Pamela serves as WNCC Re-certification Registrar. Some favorite hobbies are travel, baking, reading, fashion and sewing, guitar, piano, and dance. Pamela lives with her husband and black lab mix and has an adult son and daughter. She looks forward to learning together with you soon!
Past Students Said…
"I truly learned about transforming community. The book was well-written, the instructor was available and encouraging."
"I learned about small groups in the Methodist church. Starting with Wesley's use of small groups in the beginnings of the Methodist Church up until now and how small groups can enhance the life of Methodist Churches in 2018 and beyond."
"I found the instructor to be very knowledgeable in the subject area.  Her interactions after each session was insightful, kind and positive."