In a world full of personality assessments, the Enneagram stands apart for the ways that it not only describes our behavior (and the basis of that behavior) but for the ways it prescribes practices which can help us live more resourcefully.
Join Kathy and Jim Reiter in this self-paced course (an adaptation of the 7-hour retreat/workshop they conduct via Zoe-Life Explorations)—establishing spiritual formation as a journey to resourceful, "true self" living; defining the background of the ancient personality "inventory" which is the Enneagram; providing a narrative orientation to the nine personality types; helping participants understand the results of one online assessment; and offering some sense of next steps in the journey to "true self."
While it isn't required, it is highly suggested that students obtain the following supplemental resource for this course:
Two Zoom meetings will be arranged. The first will be at the beginning of the course as an opportunity to get to know each other. The second will be at the conclusion of the course for Q&A and last thoughts on experiencing oneself through the Enneagram. Date and time will be determined by Doodle poll.
This course is eligible for 1.0 CEU.
*Using the Amazon Affiliate link further supports our ministry. Thank you!
Quick Info:
Number of weeks: 4
Price: $70
CEUs: 2.0
Required books?: No
Live video session?: Yes, optional
Part of a certification or series of courses?: No
About the Instructor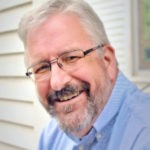 After 35 years of active parish ministry in the East Texas area (including several congregations in Houston), the Rev. Dr. James H. "Jim" Reiter took early retirement in 2018 so that he and his wife, Kathy, could pursue their interest in spiritual formation on a full-time basis. Together they founded Zoe-Life Explorations (www.zoe-life.net). Through this ministry and a variety of other roles (including lead instructor for BeADisciple's Certification in Spiritual Formation program, spiritual director, a ministry specialist in spiritual direction and in spiritual formation for the Texas Annual Conference and others), Jim's mission is to facilitate discussions and experiences of spiritual formation for individuals and faith communities.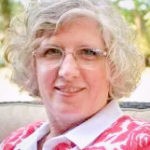 Joining Jim in this course is his wife of 37 years, Kathy. A 1983 graduate of SFA University (in Business Administration), Kathy is a certified Enneagram facilitator (via Dr. Jerome Wagner's Enneagram Spectrum), a trained spiritual director (through the Spiritual Direction Institute in Houston), and a graduate of the Upper Room's Two-Year Academy of Spiritual Formation. She serves on the staff of the FIND School for Spiritual Direction and Formation (of the Episcopal Diocese of Texas) and is a gifted retreat leader.
Ministry continues for Jim and Kathy through Zoe-Life Explorations–a series of retreat/program offerings designed to facilitate experiences in and conversations about spiritual formation in the lives of individuals and faith communities.