In a world full of personality assessments, the Enneagram stands apart for the ways that it not only describes our behavior (and the basis of that behavior) but for the ways it offers practices which can help us live more resourcefully.
Join Kathy and Jim Reiter in this self-paced course (an adaptation of the 6-hour retreat/workshop they conduct via Zoe-Life Explorations)—establishing spiritual formation as a journey to resourceful, "true self" living; defining the background of the ancient personality inventory which is the Enneagram; providing a narrative orientation to the nine personality types; helping participants understand the results of an (optional) online assessment; and offering some sense of next steps in the journey to "true self."
In support of the teaching videos, two additional components are a part of the course:
Mirror for the Soul: A Christian Guide to the Enneagram, by Alice Fryling*
The option of taking an in-depth Enneagram assessment with 13 pages of personalized results for $15 once you are in the course. (This survey is conducted by a third party and the instructors receive no benefits from its use. This is optional as its addition can create a financial burden for some registrants. This survey is helpful as additional input as one discerns one's Enneagram style though the course alone usually offers enough exposure to the Enneagram for one to determine their Enneagram style.)
In addition to Blackboard interactions, 2 optional Zoom meetings will be held on the 2nd and 4th week, with learner input. The meeting will be recorded.
This course is eligible for 2.0 CEU.
Quick Info:
Number of weeks: 4
Price: $80
CEUs: 2.0
Required books: Yes
Blackboard: Yes
Zoom: Yes, optional
Certification or Series: No
Past Students Said…
"Jim and Kathy have the talents and passion to open others' minds in new ways. That was a terrific gift to receive." 
"I enjoyed it all! The presentations by the leaders, the video, the book and especially the handouts. I now have a binder full of information." 
"I really liked having the male/female perspective as well as two different [Enneagram] perspectives and input about the course material." 
"I really appreciated their relaxed style and how encouraging they were. I liked that it was so comprehensive – far more than I expected. " 
"This is the first course I've taken from BeADisciple and I am very impressed. …it far exceeded my expectations and I have already recommended it to friends."
About the Instructors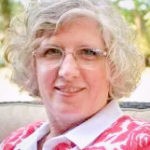 Serving as lead instructor in this Enneagram course, Kathy is a certified Enneagram facilitator (via Dr. Jerome Wagner's Enneagram Spectrum), a trained spiritual director since 2011 (through the Spiritual Direction Institute in Houston), and Kathy completed the Upper Room's Two-Year Academy of Spiritual Formation. She serves on the faculty of both the FIND School for Spiritual Direction and Formation (of the Episcopal Diocese of Texas) and the Spiritual Director's Institute of the Emmaus Spirituality Center in Houston, TX. Kathy is also a ministry specialist for the Texas Annual Conference of the United Methodist Church.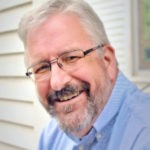 After 35 years of active parish ministry in the East Texas area (including several congregations in Houston), the Rev. Dr. James H. "Jim" Reiter took early retirement in 2018 so that he and his wife, Kathy, could pursue their interest in spiritual formation on a full-time basis. Together they founded Zoe-Life Explorations (www.zoe-life.net). Through this ministry and a variety of other roles (including lead instructor for BeADisciple's Certification in Spiritual Formation program, spiritual director, a ministry specialist in spiritual direction and in spiritual formation for the Texas Annual Conference and others), Jim's mission is to facilitate discussions and experiences of spiritual formation for individuals and faith communities. 
Ministry continues for Jim and Kathy through Zoe-Life Explorations–a series of retreat/program offerings designed to facilitate experiences in and conversations about spiritual formation in the lives of individuals and faith communities.