Quick Info:
Number of weeks: 2
Price: $55
CEUs: 1.0
Required books?: Yes
Live video session?: No
Part of a certification or series of courses?: No
"In the beginning, God created…humans in God's image, and gave them dominion among all the creatures of God's creation." What does that mean for us American Christians in 2019? Does God care how we live on the earth? Is how we treat our environment, and our fellow human and non-human inhabitants of the planet, only a political issue, or is it primarily a spiritual issue? Is it just a private lifestyle matter, or can and should our churches "go green" as well? And if so, how do we start processes of change that some might consider controversial – for ourselves and our congregations?
This course expands Bishop Sally Dyck's and Sarah Ehrman's exploration of faith, science and the message of Jesus, providing facts, inspiration, and practical help in beginning such change. The emphasis will be on personal and congregational ways to leverage small steps to enable bigger leaps in living lightly on the earth for the sake of loving God and loving our neighbors, doing no harm, doing good, and staying in love with God.
You must have a copy of Sally Dyck and Sarah Ehrman's book, A Hopeful Earth: Faith, Science, and the Message of Jesus for this course.
This course is eligible for 1.0 CEU.
About the Instructor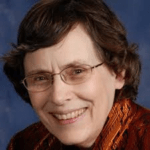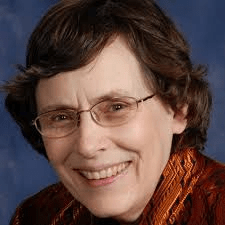 Rev. Beth Galbreath is a United Methodist deacon. She has been active in the environmental and renewable energy movements since the early '70's, and chaired her city's first Sun Day celebration in 1978. She is a member of the Illinois Solar Energy Association, a longtime solar and conservation advocate, wilderness canoeist, and organic gardener. Rev. Galbreath is also a member of the Northern Illinois Conference Eco-Sustainability Committee and creator of its website (econetnic.org). And each fall she and her husband Jim welcome visitors to explore solar energy during the annual Illinois Solar Tour, demonstrating the solar electric systems they have installed both at home and at Compassion United Methodist Church in Brookfield, Illinois.