The history, heritage, beliefs, mission and culture of the United Methodist Church for anyone – newcomer or longtime member – who wants to know what's distinctive about being a United Methodist Christian. Learners will explore the special gifts of theology and witness that the tradition brings to the Church universal, how the denomination got where it is today and how these distinctive emphases are still needed in the 21st century church. No matter what happens at or after General Conference in 2024, this bedrock of all groups in Methodism will still be relevant. 

This class is one of the core Lay Servant Ministries classes, but everyone is welcome! Participants must obtain the book Living Our Beliefs: The United Methodist Way by Bishop Kenneth Carder (it is not included in the course fee). Other materials will be downloaded.
Learners should be prepared to read assignments and post their written reflections on the discussion boards daily, but there is no set time to be online. This is an intense course. Learners are strongly urged to get the book and read it before the course starts, to make it more relaxed and fun.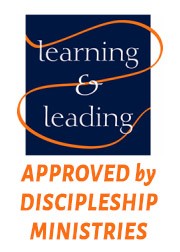 This class has been approved by Discipleship Ministries as an advanced course in Lay Servant Ministries.  It is the "heritage" class required for Lay Speaker certification.
This course is eligible for 1.0 CEU.
Quick Info:
Number of weeks: 3
Price: $80
CEUs: 1.0
Required books: Yes
Blackboard: Yes
Zoom: No
About the Instructor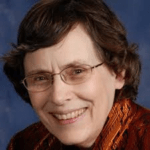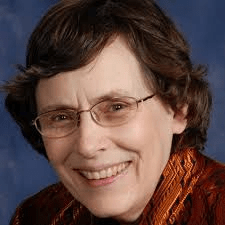 Rev. Beth Galbreath is a United Methodist deacon who loves sharing the unique theological gifts of the Wesleyan/Methodist tradition to the church universal, as well as its history.
She has led numerous adult and youth Bible and theology classes in person and online over her decades of lay and ordained service. She has served in urban, rural, small town, and suburban congregations, and knows the importance of sharing the congregation's stories and history as well. She loves to bring a multimedia, multi-intelligence approach to all her courses.
Beth serves on the pastoral leadership team of Compassion UMC in Brookfield, Ill., a new church plant, where she has developed the congregation's discipleship system and teaches its 13-week membership class.
Past Learners Said…
"Being part of this class has been a great revelation to me. I've been a member of the Methodist church for 12 years, not because I knew a lot about Methodist doctrine, but because I felt at home among people who love God and seem to be doing His work every day. Imagine my delight when throughout this two-week class, I came to realize that I'm not just a member of my neighborhood church but am truly a Methodist in my heart and in my beliefs."
"This class asked deeper more thoughtful questions than I think I've ever had to consider in any class which really required us to prayerfully consider any number of aspects before we answered. This is by far one of the best, most thoughtful courses I've ever taken regardless of venue."
"This class was excellent. The ability to access the assignments and respond at any time – day or night – fit my lifestyle perfectly and allowed for deeper reading and thoughts. … I have learned a lot about the denomination and more about my own church's beginnings and where we are going. My church is at a point where we have huge decisions to make and the ability to share our discipline and focus may make all the difference in missions and service to a changing population."
"I can't express how much I have enjoyed this class. I am not someone who does a lot of computer work, but I found the homework and discussion with my fellow classmates to be wonderful. The subject matter was covered in a way that made a difficult subject easier to understand."
"The class allowed me to gain a greater appreciation for the views across the Methodist spectrum of progressives and tradionalists that remain as the Denomonation is going through mitosis of the Global Methodist Movement. It also reminded me that we have a lot of work to do in the area of Doing Good and to be the Heart, Hands and Legs of God to those in our communities."
"The diversity of perspectives from people of different backgrounds, church sizes and conferences makes for an awesome learning environment.  It's an intense class; not for the faint of heart, but definitely worth it and one of the best learning experiences I've had in a long time."
"The class was very good.  The material stretched my views and understanding of religion and Methodism. … Kudos on providing opportunities for us to grapple with contemporary issues in ways that were constructive."
"I found it helpful to write my responses to the discussions before I read what anyone else wrote, in this way I found that I was true to my own answer on the topic and not influenced by others. Again, I thought this was a huge advantage over a live class where I might not have had the chance to voice my thoughts either due to time or due to the personalities or opinions of others in the class."