Quick Info:
Number of weeks: 6
Price: $70
CEUs: 1.5
Required books: Yes
Blackboard: Yes
Zoom: No
Certification or Series: No
What is your "spiritual style"? Why do other people connect with God so differently? Is your church embroiled in "worship wars?" Or is your connection with God in a rut? Every Advent, Lent or New Year do you make the same spiritual resolutions, and fail? Do you really know your own spiritual style and want to go deeper? Or are you trying to imitate others? 
This class is for you, the disciple who wants to grow in your own passionate and balanced connection with God (as well as other people)!
The concept of "Three Colors of Your Spirituality" springs from the pioneering Natural Church Development (NCD) research of Christian Schwarz in 70,000 churches across all six continents. Learners will need to purchase "The Three Colors of Your Spirituality." There will be a short daily reading, reflection and small group discussion. (This class will not include face-to-face online meetings.)
Because this journey will be during Lent, when schedules tend to be even more irregular than usual, assignments will be posted a week at a time rather than a day at a time. The course will end April 9, before Palm Sunday. 
1.5 CEU will be awarded on completion.
About the Instructor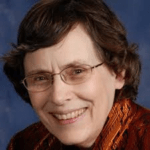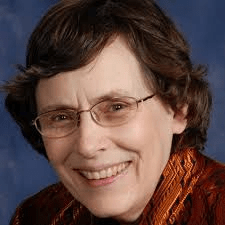 Rev. Beth Galbreath is a United Methodist deacon whose specialty is "digital culture ministry." Part of her ministry is over a decade of teaching online at BeADisciple. She loves to bring a multimedia, multi-intelligence approach to all her courses.
Beth serves on the pastoral leadership team of Compassion UMC in Brookfield, IL, a new church plant. Her ministry includes consulting, teaching, and small group leadership; she's passionate about worship, spirituality and deeper connections with God through the sacraments, Baptism and Holy Communion. She is also an activist for solar energy, interfaith understanding, and eco-sustainability. She shares her passion for all these topics through her classes at BeADisciple.
Digital culture ministry is also about ancient-future worship arts and education styles, especially an emphasis on story; she is an ambassador of the Network of Biblical Storytellers International and coordinates the NBSI-related Chicago-area biblical storytelling guild. She's taught biblical storytelling in Cameroon, Bolivia, Haiti, the Philippines, and India as well as across the United States.
Past Students Said…
"I learned about different styles of interacting with God – how I, and others, each have an individual style.  Understanding those styles that are "opposite" or different than our own can enhance our worship and connection to God."