Deepen your congregation's experience of baptism, confirmation and reaffirmation of baptism through this wide-ranging study of By Water and the Spirit, Scripture, Church history and United Methodist theology and practice of the sacrament. This course will reference, but go beyond, the official United Methodist teaching document on baptism. The course considers preparation of adults for baptism and the unique challenges of the digital – and pandemic – age.
Learners will need a Bible and a UM Hymnal; other materials will be downloaded. Class members should be prepared for daily reading, reflection and online discussion. This study is guaranteed to deepen your experience of baptism, providing resources and ideas for all, both laypeople and clergy, who plan and lead worship or teach confirmation or new member classes.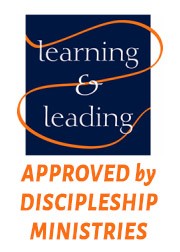 This course has been approved by Discipleship Ministries as an advanced course in Lay Servant Ministries.  It provides the required 10 contact hours.  
This course is eligible for 1.0 CEU.
Quick Info:
Number of weeks: 2
Price: $70
CEUs: 1.0
Required books: Yes
Blackboard: Yes
Zoom: No
About the Instructor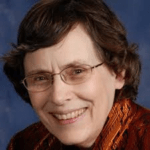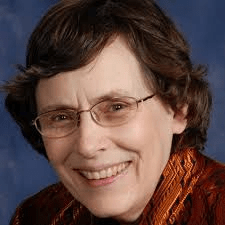 Rev. Beth Galbreath is a United Methodist deacon whose specialty is "digital culture ministry" – that is, helping the church connect with folks in the 21st Century. And that includes regular, rich and joyful celebration of the sacraments, baptism and Holy Communion, helping people of all ages connect with God. Rev. Galbreath is also the author of the Lay Servant Ministries course "Sacraments: Means of Grace" for in-person or Zoom settings (this course goes deeper into baptism!)
Beth serves on the pastoral leadership team of Compassion UMC in Brookfield, Ill., a new church plant, where she teaches the 13-week discipleship course she developed, bringing new members of all ages to baptism (or reaffirmation of baptism) and a deeper experience of communion.
Part of her ministry is over a decade of teaching online at BeADisciple, where she loves to bring a multimedia, multi-intelligence approach to all her courses, including this one!
Past Students Said…
"I learned things about the sacrament of Baptism that I never knew, nor would I have likely discovered them on my own! Beth shared ideas to open our eyes on what the Sacrament actually means and how important it is in each church to understand it so we can live it."
"Both [Come to the Table and Come to the Waters] were well organized with great resources and well-written and beautifully illustrated lessons. The questions that we responded to in our daily posts were thought provoking and generated lots of dialogue. Lay Servants and pastors from all over the country participated and I learned a great deal from interacting with them on the discussion board. Beth commented on all our posts, offering affirmation, encouragement, clarification, and lots of new information as our "conversations" progressed. I have already checked to see what else she will be teaching this year."
"I loved the course!   This kind of experience is what I look forward to in Continuing Education.  I gained so much from the reading assignments, as well as, the posts from other participants. My knowledge has deepened and my spirit has been blessed."
"Rev. Beth is a fantastic e-instructor!  She makes comments to everyone's daily homework assignments, answers questions until one understand (much patience) and she uses so many techniques to assist one's learning."
"This is a phenomenal course. Beth is a wonderful facilitator/instructor and this study truly, enriched my knowledge, and blessed my spirit."
"Initially, I did not think I needed this course.  Was I ever WRONG!  I learned more in this course than any of the others that I have taken.  I am ever thankful that God kept tugging at me to participate in this class."