Quick Info:
Number of weeks: 6
Price: $70
CEUs: 1.0
Required books?: No
Live video session?: Yes, required
Part of a certification or series of courses?: Yes (Lay Servant Ministries)
Biblical Storytelling Weekly for Lent offers an in-depth journey through Luke's resurrection stories, Luke 24 and Acts 1:1-14, along with suggestions for learning and powerfully telling, or reading, the stories.  
 
This is designed as a Lenten journey for both Biblical storytellers and those who prefer to read the Scripture in worship. It's not an introduction to Biblical storytelling as such, though we'll encourage participants to learn parts of the story by heart, as they desire. Delving into Luke's story together, learners will explore parts of it that are rarely read in church, experience the humor in Luke's account, and develop skills for either telling or reading it.  
 
In churches that follow the Revised Common Lectionary, 2022 is the year of Luke, so it's especially appropriate to be prepared for Easter with Luke!  
 
The course will begin with introductions on Ash Wednesday. Thereafter, there will be only two weekly discussion board assignments, and one-hour Zoom meetings on Monday afternoons at 1 p.m. and evenings at 6 p.m. You may attend either one each week. Attendance at five of the six is required for a certificate. The series ends with a final Zoom on Monday of Holy Week.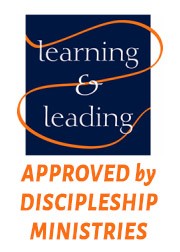 This course has been approved by Discipleship Ministries (formerly the General Board of Discipleship) as an advanced course with 10 contact hours in Lay Servant Ministries, and 1.0 CEUs are available.
This course is eligible for 1.0 CEU.
About the Instructor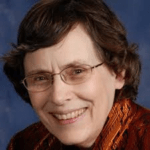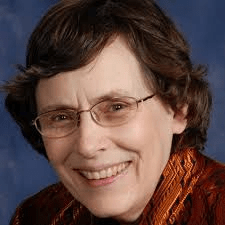 Rev. Beth Galbreath is a United Methodist deacon whose specialty is "digital culture ministry." Part of her ministry is over a decade of teaching online at BeADisciple. She loves to bring a multimedia, multi-intelligence approach to all her courses.
Beth serves on the pastoral leadership team of Compassion UMC in Brookfield, IL, a new church plant. Her ministry includes consulting, teaching, and small group leadership; she's passionate about worship, spirituality and deeper connections with God through the sacraments, Baptism and Holy Communion. She is also an activist for solar energy, interfaith understanding, and eco-sustainability. She shares her passion for all these topics through her classes at BeADisciple.
Digital culture ministry is also about ancient-future worship arts and education styles, especially an emphasis on story; she is an ambassador of the Network of Biblical Storytellers International and coordinates the NBSI-related Chicago-area biblical storytelling guild. She's taught biblical storytelling in Cameroon, Bolivia, Haiti, the Philippines, and India as well as across the United States.