Quick Info:
Number of weeks: 2
Price: $70
CEUs: 1.0
Required books?: Yes
Live video session?: Yes, optional
Part of a certification or series of courses?: Yes (Lay Servant Ministries)
What do you yearn to experience in worship? How has — or might — ritual action shape your life, ethics and witness to the Word? What unleashes the power and grace to worship?
In six two-day segments we will read Patterned by Grace, explore liturgy with short assignments around provocative questions, and share in online discussions with each other and the author. Our aim will be to create a groove in heart and brain where worship and liturgy catch fire in our souls and daily life.
The course will help laity, pastors, and church musicians who want to discover the formational and transformational power of the Spirit at work in the Church's historic worship. It will be especially helpful to Lay Servants, Lay Speakers, Certified Lay Ministers and a strong refresher for pastors.
There will be at least two optional ZOOM sessions during the course, one in the evening/late afternoon and one in the early afternoon/morning, depending on the student's time zone.
Participants should have the course text, Patterned by Grace, by the start of the course.
*Using the Amazon Affiliate link further supports our ministry. Thank you!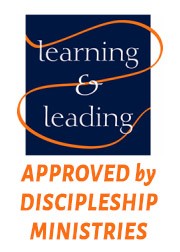 This course has been approved by Discipleship Ministries (formerly the General Board of Discipleship) as an advanced course with 10 contact hours in Lay Servant Ministries, and 1.0 CEUs are available.
This course is eligible for 1.0 CEU.
About the Instructor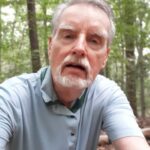 Daniel Benedict lives in Woodbridge VA. He is a clergy member of the California Pacific Annual Conference of The United Methodist Church and is officially retired, though he remains active in teaching, consulting and writing in the areas of worship and liturgical spirituality.
For many years he served as a local church pastor in New York and California. From 1993 to 2005 Dan served as Worship Resources Director in the Center for Worship Resourcing for The General Board of Discipleship of The United Methodist Church.
Dan's ongoing interests are ordering the life of the congregation around the means of grace, crafting liturgy, and the work of presiding and assisting in worship. He has a strong sense of vocation to encourage and lead clergy and congregations to richer and more frequent celebration of the Eucharist as normative Christian worship.
He is a brother in the Order of Saint Luke and served as abbot of the Order from 2008-2016. The Order of Saint Luke is a dispersed community of men and women, lay and clergy, committed to sacramental and liturgical study, scholarship, education, and practice.
He is author of two books, Come to the Waters: Welcoming Seekers and Making Disciples and Patterned by Grace: How Liturgy Shapes Us
He is married to Mary O, father of two grown children and grandfather to six boys and four girls. In addition to loving worship as a professional pursuit, he is passionate about living sustainably on the planet, gardening, and reading and writing poetry.