Would you like to prepare to do "pulpit supply" or assist in leading worship with your pastor? This course will focus on basic understandings of worship and gaining skills for leading worship. It fulfills requirements for "Leading Worship" and "Planning Worship" needed for Lay Speaker Certification. The course will explore
our United Methodist worship history
the logic and flow of our official "The Basic Pattern of Worship" and "A Service of Word and Table"
the task of planning worship with "flow" and balance (SLICE)
various settings and approaches where Lay Servants and Lay Speakers may lead worship
skill development in reading Scripture, assisting at the Lord's Supper and baptism
other roles in worship leadership
All learners are expected to have or have access to The United Methodist Hymnal (1989) and The United Methodist Book of Worship (1992).  All other course materials are included as downloads in the course.
Be advised: There are daily assignments and the course plan includes the expectation of daily online group participation. Learners should expect to engage course lectures or content for a minimum of an hour a day on weekdays for the duration of the course. Daily postings in the discussion room are expected by noon Eastern Time of each day's assignment.  
A recent learner advises: "The course was demanding. Posting by noon was a challenge until I did it the night before."  See more learner course reviews below.
The meetings will be announced during the 1st week of class.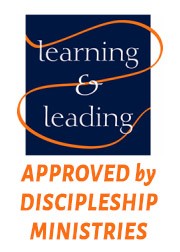 This class has been approved by Discipleship Ministries as an advanced course in Lay Servant Ministries, and is the "worship" class required for Lay Speaker certification.
This course is eligible for 1.5 CEU.
Quick Info:
Number of weeks: 4
Price: $95
CEUs: 1.5
Required books?: Yes
Live video session?: Yes, optional
Part of a certification or series of courses?: Yes (Lay Servant Ministries)
Image credit, lower left corner: Luke Lucas 2015, used with permission
Image credit, upper left corner: Mike DuBose 2015, for UMNS
About the Instructor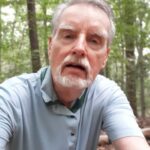 Daniel Benedict is a clergy member of the California Pacific Annual Conference of the United Methodist Church and is officially retired, though he remains active in teaching, consulting, and writing in the areas of worship and liturgical spirituality. 
For many years he served as a local church pastor in New York and California. From 1993 to 2005 Dan was worship resources director in the UMC's Center for Worship Resourcing for the General Board of Discipleship. 
Dan's ongoing interests are ordering the life of the congregation around the means of grace, crafting liturgy, and the work of presiding and assisting in worship. He has a strong sense of vocation to encourage and lead clergy and congregations to richer and more frequent celebration of the Eucharist as normative Christian worship. 
He is author of two books, Come to the Waters: Welcoming Seekers and Making Disciples and Patterned by Grace: How Liturgy Shapes Us 
Past Students Said…
"Of all the classes I have ever taken, including high school, college and numerous continuing ed, this was one I wish would have never ended.  Dan Benedict truly blessed all in this class and brought us wisdom.  It should come with a warning label, be prepared, you're going to learn more about church than you ever thought you could!"
"The course really broadened my understanding of my own role, and of the possibilities in serving as a leader in worship. The depth and breadth of resources was challenging, engaging, and provides material for further contemplation and study."
"The materials were fantastic! I am so pleased to have them saved on my PC for later reference. Dan obviously put a lot of thought and effort into this course–bravo. I can't think of a thing I could suggest or anything I would change. It was a privilege to take the course and a blessing to be in communication with the other participants."
"Daniel presented material that is crucial in our development of leading worship.  And the questions from the material are ones that not only caused us to reflect, but to critically think, and  to also stretch and grow us in our call of leading worship.  I know this class will help me be a better Certified Lay Speaker."
"This course was much more than I expected it to be and really expanded my horizons. The instructor was excellent. He obviously is an expert in his field, but he didn't make his students feel inadequate but rather was extremely patient and gently led us to think through things on our own. He made excellent suggestions, rather than telling us what to think. He also went above and beyond in responding to students' posts and questions. He answered emails promptly and shared his telephone number and was open to having students call him to ask questions or just talk about the course materials. This was one of the best online courses I've taken."
"Participants with any level of experience leading worship–from beginner to those with many years of experience–will find their knowledge base and skills greatly increased."
"I wish every member of our church would take this course. Our worship service has taken on a whole new meaning to me. I will never approach worship in the same way for the rest of my life."
"This was a thorough and comprehensive course on the Basic Pattern of Worship along with detailed components on reading scripture, and Holy Communion. It was a lot of work but the effort that I put into it paid off. I now feel more confident and more competent in participating in our Sunday morning worship."
"Both course and instructor far exceeded my expectations. My understanding and acceptance of UM doctrine, values, and practices have been greatly enhanced. The materials for this course are also exceptional. With what felt like very little pressure, students in this course grow! I needed this learning. Now, I feel much more equipped to serve. This was a great course, thank you!"