Do you get asked to preach at the last minute but need more preparation to be able to respond to those short-notice calls? Are you comfortable with a traditional sermon but left wide-eyed when asked to give a children's sermon or have more flexibility in the pulpit? 
From Your Heart to Theirs: Delivering an Effective Sermon is for preachers who have completed the basic preaching course but want to increase their preparation for a variety of situations with a variety of sermon types.  It will guide participants in developing a sermon in advance and give them an opportunity to practice it in a group, without the worry of trying it out in front of a congregation for the first time!
In addition to Blackboard interactions most days, required Zoom meeting will be held on both Fridays at 8pm Eastern time or Saturdays at 11am Eastern time. Register only for the time you are available on both weeks.
This course will use the book: From Your Heart to Theirs: Delivering an Effective Sermon PARTICIPANT'S GUIDE
*Using this Amazon Affiliate link further supports our ministry. Thank you!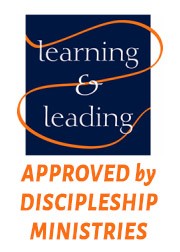 This course has been approved by Discipleship Ministries as an advanced course in Lay Servant Ministries and qualifies for 10 contact hours for Lay Speakers. You are advised to contact your conference or district LSM office to make sure this course is approved for you.
This course is eligible for 1.0 CEU.
Quick Info:
Number of weeks: 2
Price: $80
CEUs: 1.0
Required books: Yes
Blackboard: Yes
Zoom: Yes, required
About the Instructor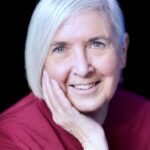 Rev. Beth Perry began preaching as a Lay Speaker in the mid-1980's. She preached weekly through two-decades of pastoral ministry and has continued to be a frequent guest preacher. She has also preached through the pandemic in Zoom, Facebook, pre-recorded videos, and streamed services. She has been leading Called to Preach since Discipleship Ministries approved the online version for BeADisiciple. Several of her other courses are also approved as advanced courses in Lay Servant Ministries and meet requirements towards lay speaker status.
Past Learners Said…
"This is an excellent class for all newly-minted Lay Servant Ministers or Christ Servant Ministers [to] take as one of their first advanced classes; you will not be disappointed."
"Learning new ways to think about sermon writing, delve into other translations, and choose sermon structure were very welcome…"
"Rev. Beth Perry was an excellent instructor, who was kind, encouraging and provided a very safe environment for the students to be able to explore elements of preaching they were not familiar with."