In this course, learners will look at a selection of unnamed women in the Bible through the lens of longing – for Wisdom, for Life, and for Mercy. They will explore ways to name the longings of 21st-century women, as well as ways to move their longing toward fulfillment.
They will look at wise (and foolish) women in II Samuel and Matthew, at dying (and living) daughters in Judges and Mark, and at compassionate (and merciless) women in I Kings and the gospels.
In the process, learners will search for ways they, too, can be wise, fully alive, and merciful.
In addition to Blackboard interactions, optional Zoom meetings will be held with learner input. The meetings will not be recorded.
This course is eligible for 3.0 CEU.
Quick Info:
Number of weeks: 6
Price: $80
CEUs: 3.0
Required book: No
Blackboard: Yes
Zoom: Yes, optional
Certification or Series: No
About the Instructors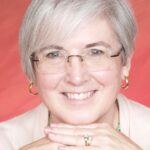 In addition to having decades of experience as a woman in lay and clergy ministry, Rev. Beth Perry took her first college course on women in religion over 30 years ago and taught her most recent college course on women in the Bible in 2019. She created the Women's Ministries IFD Certification program, which began in 2020, and she leads the first two courses on Scripture and Theology as well as Biblical Women, Advent Waiting, and 21st Century Lives.