A prevalent and compelling metaphor for the Christian spiritual life is that of a journey.  Invariably, questions arise about the nature of that journey, its ends, its means, its path—i.e., the "landscape" through which and in which that journey happens. 
Welcome to "Exploring the Landscape of Spiritual Formation" (formerly entitled, "Defining Spiritual Formation")—an exploration of these considerations in the hopes of helping individuals to get a better understanding of the ancient yet contemporary process whereby individuals grow and mature in the Christian life. 
Distinct perspectives are behind each of four sessions. Together they offer a fuller understanding of the common but unique journeys home to God, true self, and true neighboring:
1) Isolating the obvious and positive elements spiritual formation.
2) Distinguishing spiritual formation as separate from kindred concepts with which it can be too easily confused. 
3) Describing crucial tensions or paradoxes that spiritual formation maintains and navigates.
4) Conveying some sense of the means and ends of spiritual formation in practice. 
The following video has been prepared to introduce you to course facilitator, Rev. Jim Reiter, and to give individuals a more personal orientation to the broad strokes of this course and desired outcomes:
Quick Info:
Number of weeks: 2
Price: $55
CEUs: 1.0
Required books: No
Blackboard: Yes
Zoom: No
Certification or Series: No
About the Instructor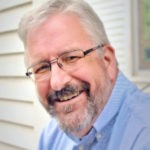 After 35 years of active parish ministry in the East Texas area (including several congregations in Houston), the Rev. Dr. James H. "Jim" Reiter took early retirement in 2018 so that he and his wife, Kathy, could pursue their interest in spiritual formation on a full-time basis.  
A 1983 graduate of Texas A&M University, Jim earned his M.Div. and D.Min. from Perkins School of Theology. Coursework at Garrett Evangelical Theological Seminary led to Professional Certification in Spiritual Formation through the United Methodist Church.  Subsequent studies had Jim being certified as a Spiritual Director (via the Episcopal Diocese of Texas) in June 2021. 
Throughout the course of his pastorate, spiritual formation has been Jim's interest and passion. This has included explorations in the contemplative life, immersion experiences in monastic settings, leadership in retreat settings, research in stages of faith development, experience with traditional and less-traditional spiritual disciplines, and a keen interest in the intersection of Christ and culture.  
Jim and Kathy founded Zoe-Life Explorations (www.zoe-life.net) in 2018.   Through this ministry and through a variety of other roles (lead instructor for BeADisciple's Certification in Spiritual Formation program, spiritual director, faculty member at the Find School of Spiritual Direction and Formation, and a ministry specialist in spiritual direction and in spiritual formation for the Texas Annual Conference), Jim's mission is to facilitate discussions and experiences of spiritual formation for individuals and faith communities. 
Past Students Said…
"I've experienced many wonderful courses through BeADisciple, but this class has had the most personal impact on my own spiritual formation."