Whether we are conscious of them or not, we all have "rules" (rhythms and rituals) for living. The real questions, then, are whether we are conscious of the rules by which we are living, and whether our rules are lifting us up to richer, fuller life.
Drawing upon materials he prepared for and shared through the Upper Room-sponsored "Spirit Journey" retreat in the Fall of 2016, Pastor Jim Reiter introduces students to Benedict and his ancient rule, and unpacks some immersion work he's done in various monastic communities. We'll have an eye to the ways that the ancient Rule of Benedict can inform and transform our life as disciples and as a Church.
More importantly, we will focus on the nature of rules for living [like Benedict's and Wesley's] and the basics of our formulating such a "sacred rhythm" for our own life and living.
Quick Info:
Number of weeks: 4
Price: $75
CEUs: 0.5
Required books: No
Blackboard: Yes
Zoom: No
Certification or Series: No
About the Instructor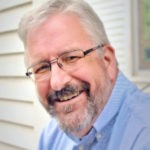 After 35 years of active parish ministry in the East Texas area (including several congregations in Houston), the Rev. Dr. James H. "Jim" Reiter took early retirement in 2018 so that he and his wife, Kathy, could pursue their interest in spiritual formation on a full-time basis. Together they founded Zoe-Life Explorations (www.zoe-life.net). Through this ministry and a variety of other roles (including lead instructor for BeADisciple's Certification in Spiritual Formation program, spiritual director, a ministry specialist in spiritual direction and in spiritual formation for the Texas Annual Conference and others), Jim's mission is to facilitate discussions and experiences of spiritual formation for individuals and faith communities.