This four-week course is designed to familiarize learners with the mission of the Institute for Discipleship and BeADisciple.com. While covering the basics of building, planning, marketing, and teaching online courses using the Blackboard software as well as the policies and procedures of BeADisciple, learners will come to the course with an idea and leave with a course that is ready or nearly ready to offer.
Before teaching a course, all instructors must successfully complete IFD100, which includes up to sixty days to finish building content and submitting dates for the first session of the course.
Instructors for certificate programs will commit to course dates within 60 days.
Those who have previously completed IFD100 but have not yet led a course must take this course at no cost and adhere to the same time window for offering or leading a course.
Current instructors may take this course as a refresher at no cost.
Zoom Pro is used by BeADisciple as the synchronous (live meeting) software. In addition to Blackboard interactions, 1 optional Zoom meeting will be held on Tuesday in Week Two at 7pm Eastern time. The meeting will not be recorded. Learners who are not familiar with Zoom are encouraged to attend.
*Before enrolling, potential instructors should consider creating a professional email address.
This course is eligible for 2.0 CEU.
Quick Info:
Number of weeks: 4
Price: $125
CEUs: 2.0
Required books: No
Blackboard: Yes
Zoom: Yes, optional
Certificate or Series: No
About the Instructor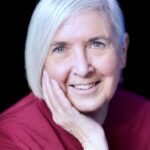 Beth Perry is BeADisciple's Instructor Coach and has been an instructor herself for more than a dozen years. She has led a wide variety of courses, including LSM courses and IFD Certifications. In addition, she has taught college religion courses over a span of almost 30 years and has 20+ years of pastoral experience.
Past Learners Said…
"I learned how to develop & submit my course idea, and in addition, I learned how the Blackboard software works & what parts might work best with the course I am working on. Learned TONS in 2 short weeks!"
"I feel that I have a good working knowledge of how to create my own class, using a wide variety of tools and methods.  I'm confident that if I'm not sure how to do something, that Lisa will be available to help me figure it out and that makes it much less scary! 🙂  "
"This course did a really great job of integrating hands-on instruction and independent work by the student. I liked how each part was divided neatly into weekly sections, so that I could sample the course work and get guidance in the first week and then run with my own attempt at creating a course in the second week."