Quick Info:
Number of weeks: 10
Price: $85
CEUs: 2.2
Required books?: No
Live video session?: No
How do you reconcile the presence of evil in the world with belief in a loving God? How should Christians relate to other religions? Does the "Christ of Faith" bear any resemblance to the "Jesus of History"?
Ten Christian and Jewish theologians – world experts in their fields and persons of faith – each address a single perplexing issue. These ten issues are obstacles to faith for many both in and outside of the church. Each week a short scriptural study and personal reflection questions will help participants begin to think about the topic. Video presentations by the noted scholars will provide further material for discussion. This course will encourage energetic discussion and sustained reflection by both believers and seekers.
Lessons Include:
Evil — R. Kendall Soulen, Wesley Theological Seminary
Religion and Science — John Polkinghorne, Cambridge University
Other Religions — Sathianathan Clarke, Wesley Theological Seminary
Evangelism and Tolerance –Scott Jones, Bishop; formerly Perkins School of Theology
The God of the Old Testament — Amy-Jill Levine, Vanderbilt Divinity School
Jesus and Christianity — Richard B. Hays, Duke Divinity School
Resurrection — N. T. Wright, Bishop; formerly Oxford University
The Gnostic Gospels — Ben Witherington, Asbury Theological Seminary
The Sins of the Church –Douglas M. Strong, Wesley Theological Seminary
Forgiveness — L. Gregory Jones, Duke Divinity School
2.2 CEUs are available.
Past Students Said…
"I really liked the personal reflection questions that came before the lectures, as they encouraged me to crystalize my thinking prior to learning from the lecture."
"The video lectures where great. They allowed me to think of the week's content in new ways."
"The online discussions were critical, as far as I'm concerned.  Most of the lectures were great, but the questions and resulting discussions really bring out different ways to look at how I'm thinking."
About the Instructor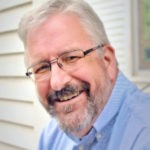 After 35 years of active parish ministry in the East Texas area (including several congregations in Houston), the Rev. Dr. James H. "Jim" Reiter took early retirement so that he and his wife, Kathy, could pursue their interest and passions in spiritual formation on a full-time basis.
A 1983 graduate of Texas A&M University, Jim went on to attend Perkins School of Theology where he received his M.Div. in 1987 and his D.Min. in 1992. Prior to his retirement in 2018, Jim coursework at Garrett Evangelical Theological Seminary pursuant to a Professional Certification in Spiritual Formation through the General Board of Higher Education and Ministry of the United Methodist Church. Most recently, Jim has completed studies with the "FIND School for Spiritual Direction and Formation" (Episcopal Diocese of Texas)—being certified and commissioned as a spiritual director and now serving on their faculty.
Throughout the course of his active years as a United Methodist pastor, spiritual formation has been a keen passion and interest for Jim. It's an interest/focus emerging from a host of streams, including service as chairperson of the Spiritual Formation Team of the Texas Annual Conference, explorations in the contemplative life, immersion experiences in monastic settings, leadership in a variety of retreat settings, research in stages of faith development, experience with and gleanings from traditional and not-so-traditional spiritual disciplines, and a keen interest in the intersection of Christ and culture – focused especially in the spiritual themes embedded in the movies.
Jim and Kathy (his wife of 35 years and a spiritual formation leader in her own right), founded Zoe-Life Explorations (www.zoe-life.net) in the Spring of 2018. The mission of Zoe-Life is focused through published resources and a series of program offerings designed to facilitate experiences in and conversations about spiritual formation in the lives of individuals and faith communities.
About the Program Director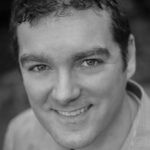 Michael Beardslee began working for the Institute for Discipleship and BeADisciple in early 2016, developing and facilitating courses for the new Wesley Lay Academy. This was a natural transition for him: He had been the Institute for Discipleship's Visiting Scholar Southwestern College, then continued the work he began with BeADisciple.
Michael is currently a Ph.D. candidate at Fuller Theological Seminary (intercultural studies), working under Pentecostal theologian Amos Yong.  His doctoral research concerns the way Christians from different cultural locations relate to one another in a globalized Christianity. His writing was featured most recently in "Breaking the Marriage Idol: Reconstructing Our Cultural and Spiritual Norms" (IVP, 2018), and in the Religion and Theology Journal (Brill, 2017).
In additional to his doctoral studies Michael holds a bachelor's degree in religion and philosophy from Friends University, an M.A. from Pittsburgh Theological Seminary, and a Th.M.  in systematic theology from Trinity International University.