What is the core of Christian faith? Is it reasonable for modern people? In ten inspiring lessons, the well-known biblical scholar and Anglican bishop N. T. Wright offers a fresh presentation of the timeless truths of Christianity. Lessons expand on the themes of Wright's acclaimed book Simply Christian: Why Christianity Makes Sense and are appropriate for established believers and seekers alike. Learners will also need a copy of the book Simply Christian: Why Christianity Makes Sense.
Lessons include multiple streaming video segments. Students will be assigned daily readings, reflection questions and activities, and are expected to contribute regularly to online discussion forums with the instructor and other learners.
Lessons include:
Introduction to Simply Christian
Justice & Spirituality
Relationships & Beauty
God
Israel
Jesus
The Holy Spirit
Worship & Prayer
Scripture
Church & New Creation
2.2 CEUs are available.
Quick Info:
Number of weeks: 10
Price: $100
CEUs: 2.2
Required books: Yes
Blackboard: Yes
Zoom: No
Past Students Said…
"I was introduced to one of the finest books on Christianity I have ever read.  Well written and insightful."
"This was a very in-depth class and it caused me to consider things I never examined before; I will need to go back and re-read the book as there is a lot of content discussed in the chapters."
"The reading selection provided a good framework to explore the topic."
About the Instructor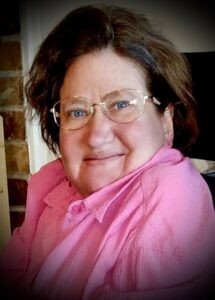 Melody Cole is a first-time book author whose goal is to use her creativity wisely through writing, public speaking, and art. As a speaker on disability (specifically her own) and touch, she is open and honest about her life and is not afraid to have conversation about life's sensitive topics. She is a deacon at First Presbyterian Church in Hutchinson, Kansas, and spends her spare time reading, writing, coloring, and keeping up with her "fur teen," Earl of Whiskers.
About the Program Director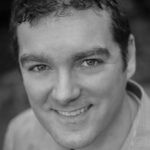 Dr. Michael Beardslee began working for the Institute for Discipleship and BeADisciple in early 2016, developing and facilitating courses for what was then called the Wesley Lay Academy. Following a stint as the Institute for Discipleship's Visiting Scholar at Southwestern College, he continued his work at BeADisciple.com. Michael now serves as the Wesley Academy's program director.  
Michael earned his Ph.D. from Fuller Seminary, under the mentorship of renowned Pentecostal theologian Amos Yong. Michael's interests lie at the intersection of theology and culture, with his dissertation exploring the concept of orthodoxy as it pertains to a globalized world. Prior writings were featured in Breaking the Marriage Idol by Kutter Callaway (IVP, 2018), and in the scholarly journals Religion and Theology and Studies in World Christianity. Before his doctoral work, Michael received an M.A. from Pittsburgh Theological Seminary and a Th.M.  in systematic theology from Trinity International University.