This course is not just for women! The workshop is about how Christians in different cultures, different time periods, and different social locations have told their faith stories. Amy Oden, professor of the History of Christianity and Dean of Wesley Theological Seminary in Washington, DC, presents video lectures on six Christian women who wrote about their faith. The workshop explores how we, as members of the Christian family, tell our "family stories." It also helps us to examine our own faith and to articulate our own experiences of God.
Lessons Include:
Perpetua: Rebellious Daughter (2nd century Carthage)
Macrina: Scientist and Pastor (4th century Asia Minor)
Juana Inez de la Cruz: Intellectual in the Kitchen (17th century Mexico)
Susanna Wesley: First Theologian of the Methodists (18th century England)
Jarena Lee: Preaching Pioneer (19th century United States)
Georgia Harkness: Theologian for the People (20th century United States)
Each week's study consists of two weekly readings and three or four video segments (under 10 minutes each) plus online discussion for each video.  Participants login at the time of day which works best for each one's own schedule while still interacting with one another and the facilitator of the course.  Plan on roughly 2-6 hours online weekly engaging with the materials and the other students.  No live or set meeting times are involved.
1.5 CEUs are available.
Quick Info:
Number of weeks: 8
Price: $100
CEUs: 1.5
Required books: No
Blackboard: Yes
Zoom: No
Post image: Wildenranna ( Wegscheid / Lower Bavaria ). Our Lady of Sorrows parish church ( 1906 ) – Stained glass window showing Mary Magdalene. Photograph by Wolfgang Sauber.
About the Instructor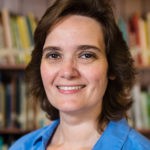 Beginning as a volunteer, Harriet Wilkin's early ministry revolved around Christian program development for children, youth, and young adults. This led to paid staff positions in churches and since July 2015, she has been appointed a licensed local pastor.  
Harriet has two bachelor's degrees and a Master of Divinity degree. Her Bachelor of Science degree is in business administration/ management and her Bachelor of Arts degree is in critical communications. In 2015 Harriet completed her Master of Divinity degree at Claremont School of Theology. 
Harriet continues to be an advocate for people with disabilities, caregivers, first responders, veterans, and their families.  Connect with Harriet on her website by clicking this link. 
About the Program Director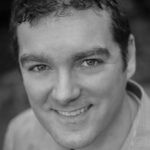 Michael Beardslee began working for the Institute for Discipleship and BeADisciple in early 2016, developing and facilitating courses for the new Wesley Lay Academy. This was a natural transition for him: He had been the Institute for Discipleship's Visiting Scholar Southwestern College, then continued the work he began with BeADisciple.
Michael is currently a Ph.D. candidate at Fuller Theological Seminary (intercultural studies), working under Pentecostal theologian Amos Yong.  His doctoral research concerns the way Christians from different cultural locations relate to one another in a globalized Christianity. His writing was featured most recently in "Breaking the Marriage Idol: Reconstructing Our Cultural and Spiritual Norms" (IVP, 2018), and in the Religion and Theology Journal (Brill, 2017).
In additional to his doctoral studies Michael holds a bachelor's degree in religion and philosophy from Friends University, an M.A. from Pittsburgh Theological Seminary, and a Th.M.  in systematic theology from Trinity International University.