This course is based on the widely-used book Journey through the Psalms, and features video lessons by its author, Dr. Denise Dombkowski Hopkins, Professor of Hebrew Bible at Wesley Theological Seminary. Through the course of eight weekly sessions, the course provides a vehicle to bring the Psalms to life for prayer and worship in the local church and helps participants learn to approach God with the honesty and emotional intensity of the ancient psalmists.
Lessons Include:
Praying the Psalms
The Synagogue, the Church, and the Psalms
Your Hallelujahs Don't Have to Be Hollow Anymore
You Get What You Deserve, Don't You?
Complaining in Faith to God
Life in the Meanwhile
The Lord Reigns: Enthronement Psalms
1.5 CEUs are available.
Quick Info:
Number of weeks: 8
Price: $80
CEUs: 1.5
Required books?: Yes
Live video session?: No
Image from an illustrated version of Psalm 23. Public Domain.
About the Instructor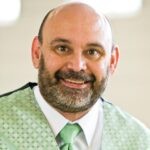 Sam O'Donnell ("Pastor Sam") has taught general studies, leadership, and ministry courses with Southwestern College since 2011. Sam is a lifelong learner and enjoys helping people develop into the best versions of themselves. He is a licensed minister with the General Council of the Assemblies of God. 
Sam is a decorated combat veteran and a retired senior non-commissioned officer after 22 years on active duty. He holds an associate degree in nondestructive testing technology (Community College of the Air Force), as well as a bachelor's degree in pastoral studies, a master of arts in theological studies (MATS), and a master of science in leadership. He earned the bachelor's and master's degrees from Southwestern College's Professional Studies division. He is currently a candidate for a Doctor of Ministry with Bethel University in Saint Paul, Minn. 
About the Program Director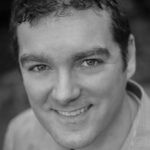 Michael Beardslee began working for the Institute for Discipleship and BeADisciple in early 2016, developing and facilitating courses for the new Wesley Lay Academy. This was a natural transition for him: He had been the Institute for Discipleship's Visiting Scholar Southwestern College, then continued the work he began with BeADisciple. 
Michael is currently a Ph.D. candidate at Fuller Theological Seminary (intercultural studies), working under Pentecostal theologian Amos Yong.  His doctoral research concerns the way Christians from different cultural locations relate to one another in a globalized Christianity. His writing was featured most recently in "Breaking the Marriage Idol: Reconstructing Our Cultural and Spiritual Norms" (IVP, 2018), and in the Religion and Theology Journal (Brill, 2017). 
In additional to his doctoral studies Michael holds a bachelor's degree in religion and philosophy from Friends University, an M.A. from Pittsburgh Theological Seminary, and a Th.M.  in systematic theology from Trinity International University.